Treatment
TrialNet: Preventing and Delaying the Onset of Type 1 Diabetes
Anyone with diabetes should appreciate TrialNet's clinicians who have achieved significant results in understanding the onset and delay of T1D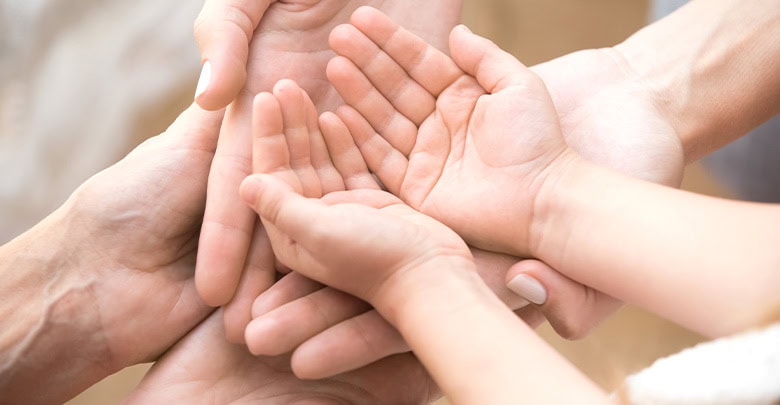 For several decades, TrialNet has been working on research to prevent or delay type 1 diabetes in relatives of people already diagnosed with the disease.
This research is particularly valuable for children of adults with type 1 diabetes and for children with siblings with type 1 diabetes. 
Once there is diabetes in the family, the risk is about 15 times higher than if there isn't diabetes in the family," explained Network Chair, Carla Greenbaum, MD
"Most people who get diabetes don't have other family members with the disease.  A family history of any autoimmune disease also matters because there are similarities across all autoimmune diseases."
It's also critical in the search for a cure because preventing the destruction of the healthy beta cells responsible for producing insulin could also be applied to someone who's been living with the disease for decades.
How TrialNet Works
Any relative of a person with type 1 diabetes is eligible to sign-up. This is especially valuable for those under the age of 18 since the large majority of type 1 diabetes diagnoses are prior to adulthood. This means the children, cousins, siblings, nieces, nephews, etc. are all ideal candidates for TrialNet's research and potential intervention therapies.
When you sign-up as a participant in TrialNet's research, you are essentially submitting a sample of your blood to be tested for diabetes-related autoantibodies.
What are autoantibodies?
Autoantibodies are produced when your immune system is attacking itself. As you likely already know, type 1 diabetes develops when your immune system mistakenly targets, attacks, and destroys the beta cells produced by your pancreas. Those beta cells are responsible for producing insulin.
Every single day, your pancreas continues to produce beta cells, and your immune system as a person with type 1 diabetes continues to destroy them.
However, the earliest stages of type 1 diabetes actually sometimes begin years before you ever experience high blood sugar or have diagnosable symptoms of the disease. 
TrialNet's research team has learned through decades of research that the majority of people who develop type 1 diabetes will have at least two autoantibodies before the age of 5 years old, even if they don't fully develop the disease until they are 15 years old. 
If the test results come back with 2 or more autoantibodies, you will be eligible for enrollment in one of the many ongoing trials TrialNet is currently holding at that time. These trials involve a short-term treatment with the potential for long-term effects on your future — hopefully delaying or preventing the onset of type 1 diabetes. 
TrialNet categorizes participants based on the number of present autoantibodies, which in turn largely determine that person's risk of developing the disease. 
Let's take a closer look.
3 Stages of Type 1 Diabetes
Stage 1: Two or more autoantibodies with normal blood sugar levels
This is the earliest stage of the disease and clearly indicates that your immune system has begun attacking those valuable insulin-producing beta cells. However, for most people at this stage, your blood sugar levels are still completely normal and your body is still producing enough insulin to keep you healthy.
Stage 2: Two or more autoantibodies with abnormal blood sugar levels
This stage is also defined by having at least two autoantibodies present but with it comes abnormal blood sugar levels. "Not high," explained Greenbaum, "but abnormal." This could mean fluctuating more often than expected in a non-diabetic, especially after meals. Regardless, at this stage, a person still shows no traditional symptoms of type 1 diabetes.
Stage 3: Two or more autoantibodies with hyperglycemia and symptoms 
This stage is a diagnosis of type 1 diabetes. Autoantibodies along with persistently high blood sugar levels and the traditional symptoms of the disease, including blurry vision, increased thirst, increased need to urinate, weight-loss, fatigue, and sour-fruit smelling breath. 
When your results indicate one or zero autoantibodies…
While TrialNet used to test every willing participant every year until they were 18 years old, their research has taught them that those with one or zero autoantibodies are very unlikely to develop the disease later in life.
"It is very, very rare for someone who tests negative for any autoantibodies to eventually become positive," said Greenbaum. 
If you test positive for one autoantibody, TrialNet is still willing to monitor you over the coming years but Greenbaum says that again, their research indicates one autoantibody indicates an extremely low likelihood of developing the disease.
How to Participate (by the way, it's FREE!)
No matter where you live in the United States, you can participate by either locating the nearest TrialNet facility or locating a nearby clinic that works with Quest Lab Diagnostics or Lab Corps (coming soon). 
Participating is absolutely free.  
Here are the steps:
Go online and sign consent forms online.  Receive the test-kit in the mail.

Do the test at-home — but keep in mind that obtaining enough blood for the at-home vial is

not easy

, especially if you're drawing blood from a young child. 

Bring the test-kit to an appropriate facility for an intravenous blood draw, and ship the sample in the prepaid envelope via Fed-Ex.
You'll wait approximately one month to get the results. If the results indicate two or more autoantibodies, you'll undergo further blood glucose testing, and potentially be enrolled in one of the many ongoing immunotherapy trials that strive to delay or prevent the onset of the disease.
Significant Progress in Preventing/Delaying Type 1 Diabetes
"We're continuing to do many trials with 5 different immunotherapy drugs. One of them, in particular, has already proven to dramatically slow the progression of the disease by at least two years," explained Greenbaum. "This is especially significant for young children, and is an enormous step and landmark trial in the field of diabetes research."
The drug, teplizumab, was designed with the sole purpose of preventing or delaying type 1 diabetes. It suppresses the immune system during the two-week treatment period and is then monitored closely for 10 years. 
The drug demonstrated over the course of nearly 10 years so far, to delay the onset of type 1 diabetes by at least 2 years, explained Greenbaum.
Study results:
76 total participants

Patients receiving the drug: 46 percent developed type 1 diabetes

Patients receiving the placebo: 72 percent developed type 1 diabetes

The average delay in diagnosis: two years in those receiving the drug who

did

develop T1D versus those receiving the placebo who developed T1D
"It's a drug that diminishes the activity of the cells that are most activated in people with type 1 diabetes, it reduces the activity of the immune system," explained Greenbaum. 
Greenbaum said TrialNet is also working on making that initial blood draw easier, too, especially considering most of the participants are young children.
"We're a group of scientists and clinical trialists, and we're all clinicians who take care of patients living with diabetes. We have a whole series of things we're working on to make this easier, better, faster, and less difficult."