Treatment
A Guide for Blood Sugar Management When Travelling Across Time Zones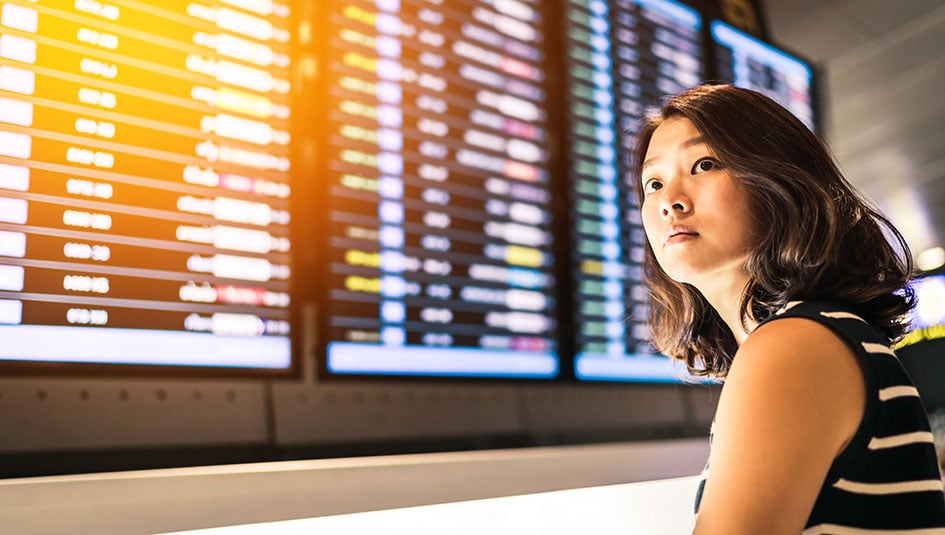 Integrated Diabetes Services (IDS) provides detailed advice and coaching on diabetes management from certified diabetes educators and dieticians. Insulin Nation hosts a regular Q&A column from IDS that answers questions submitted from the Type 1 diabetes community.
Q – Can you give me some advice on how to adjust my Lantus when I travel across time zones, and how to keep my blood sugar levels stable when traveling? – Ariana T.
A – Travel, while often fun, inevitably causes some disruption in diabetes self-care, but planning ahead will help you keep as close as possible to your routine. Even with good planning, blood glucose control may be upset by time changes, altered activity, or sleep pattern disturbances, so be vigilant!
Read more: How to Prep for Air Travel with Type 1 Diabetes
The biggest hurdle you might face will be how to account for any time changes within your travel itinerary. Long journeys often cross several time zones, and a 24-hour day can be extended or shortened depending on the direction of travel. You'll have to adjust your insulin schedule accordingly.
Read more: 6 Tips for Traveling with Type 1 Diabetes
Here are some general guidelines* to consider:
If you lose or gain more than two hours to a time change, you most likely will need to alter the time you take your long-acting insulin.
However, when traveling between the East Coast and the West Coast of the United States, there is only a three-hour time difference, so you could choose to take your basal insulin at approximately the same time; this would likely be close enough to within the two-hour window.
When traveling west across time zones, your travel day will be longer. If you gain more than two hours, you may need to take extra units of short-acting insulin and eat more food and/or alter the time you take your long-acting insulin. You will also need to adjust your insulin schedule when traveling east across time zones, as your travel day will be shorter.
Follow your usual meal plan as closely as possible. If you are crossing more than two time zones, prepare an individualized meal and insulin schedule with your care team before you leave.
For all regimens, continue to take carbohydrate ratios for all carbohydrate intake and correct every three to four hours as needed.
You may need to correct more when traveling, as many people experience high blood sugars during travel.
Remember to change the date and time on all devices to local time.
Drink plenty of water while traveling, as dehydration can cause havoc with blood sugar levels.
Keep snack foods and treatments for lows with you at all times.
To illustrate the calculations needed for time zone adjustments to your insulin schedule, here are general guidelines for a hypothetical journey from the U.S. to Western Europe:
The day you travel east from the U.S. to Europe, inject basal insulin two to three hours earlier than usual. Your first day in Europe, take the basal insulin two to three hours earlier than usual, local time. The next day, give yourself a basal insulin dose at what would be the "normal" time of day, local time.
On the day you are to travel west from Europe to the U.S., take your basal insulin injection two to three hours later than usual. Your first full day in the United States, take the basal insulin two to three hours later than usual, local time. On the next day inject basal insulin at the regular time.
Here are some special considerations for pump users:
Pump users should change date and time on the pump to the local time at the end destination. When flying through multiple time changes and several flights, make changes with each leg of the journey. Make sure you know how to do this before you leave on your journey.
Pump users should plan to increase their basal rate temporarily by 10 percent to 25 percent, as needed, to account for sedentary time when traveling.
These are general guidelines, and one size never fits all when it comes to Type 1 diabetes self-care. When in doubt, ask advice from your health care team before or while on the journey.
Safe journeys!
*This advice is based on the research of Edward Bensen, MD, and Donna Hamilton, RN, CDE, with adaptations by the Children's National Medical Center, and consultation with Celia Henderson, RN, CDE, CPT.
To read more on this, go to http://www.healthcentral.com/diabetes/c/651280/67114/diabetes-travel/
Integrated Diabetes Services provides one-on-one education and glucose regulation for people who use insulin. Diabetes "coaching" services are available in-person and remotely via phone and online for children and adults. Integrated Diabetes Services offers specialized services for insulin pump and continuous glucose monitor users, athletes, pregnancy & Type 1 diabetes, and those with Type 2 diabetes who require insulin. For more information, call 1-610-642-6055, go to integrateddiabetes.com or write info@integrateddiabetes.com.
Thanks for reading this Insulin Nation article. Want more Type 1 news? Subscribe here.
Have Type 2 diabetes or know someone who does? Try Type 2 Nation, our sister publication.