Treatment
The FDA Describes Efforts to Speed Up Artificial Pancreas Development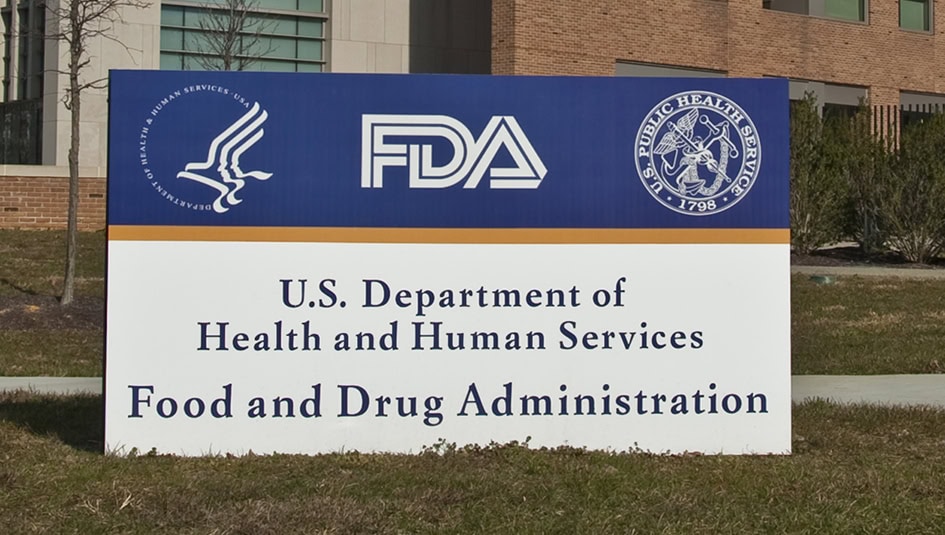 The Diabetes Patient Advocacy Coalition (DPAC) and the FDA paired up to host a webinar on the FDA's efforts to speed up its premarket regulatory approval process for the artificial pancreas. During the webinar, the FDA also signaled its goal to make the technology suitable for insulin therapy for children with diabetes.
DPAC president Bennet Dunlap led the webinar, which featured an interview-style discussion with Dr. Courtney Lias, who oversees the regulation of devices which will become components of the artificial pancreas. A question-and-answer session followed.
Trying not to reinvent the wheel
For an artificial pancreas to work, four things are needed — a pump, a continuous sensor, an electronic interface to allow the pump and sensor to communicate, and control software. Pumps and CGMs are classified as moderate risk (Class II) devices, but put them together with an electronic interface and algorithmic software and the resulting device elevates to Class III, the FDA's highest risk category. Class III devices require the most rigorous premarket testing. There is no one manufacturer who has yet cobbled together the components of a fully integrated, or closed loop, artificial pancreas product approved for introduction to the U.S. market, although Medtronic hopes to have such a device by spring 2017.
In the FDA's view, the safe operation of such a device hinges upon the interoperability of the components, and this is reflected in the terminology it adopted when it labeled the artificial pancreas a "system." Dr. Lias compared it to the development of digital photography – at first, camera makers employed various, incompatible formats for digital image file storage and transfer, requiring proprietary editing and printing software beyond the expertise and knowledge of the hobbyist or consumer purchaser. Then in 1997 the Joint Photographic Experts Group settled on the JPEG format for compressing and storing files, which made digital photography and publication of images universally possible. Regulators want to see that same uniformity between pump and sensor hardware and software in an artificial pancreas system.
To put this harmonizing approach into practice and to streamline the process, FDA regulators are leaning on international quality assurance and risk management standards, rather than creating their own set of standards for electronics. In 2013, the FDA issued industry and staff guidance for wireless telemetry features of medical devices, in which it deferred in part to the Federal Communications Commission and those international standards. And in 2015, when the FDA began to rule on apps to be downloaded for transmitting glucose monitoring data, it declined to exercise its regulatory authority to require premarket clearance of the wireless devices (smartphones, mobile pads) on which the apps will run.
Applicants are required to describe how these industry standards, and standards for statistical quality measurement, will be followed to assure integrity of design and safe operation. This is in addition to the clinical trial design and glucose control outcomes which are the traditional focus of the FDA's review. In other words, the FDA will continue to exercise its authority on overall device safety and effectiveness, rather than to delve on its own into the operation of the software and automating features themselves.
Urging Medtronic to shoot higher
As an example of the FDA's efforts to get an artificial pancreas to market, Dr. Lias described discussions the FDA held with Medtronic, a manufacturer of pumps and CGMs. The FDA suggested that successive filings for development of new devices or refinement of existing ones might be set aside to allow the fast-tracking of a completed system trial.
"Why don't you skip some products and go to a closed loop?" Dr. Lias said, describing the conversation. "We were able to come up with a trial design that could be done faster."
The FDA's involvement in Medtronic's regulatory approval process appears to have borne fruit. At the recent American Diabetes Association 76th Scientific Sessions in New Orleans, Medtronic posted the results of a successful trial of its "hybrid" closed loop system, which combines its 670g pump, Enlite 3 sensors, and a control algorithm loaded into the pump. The product is designed to eliminate the need for a separate CGM receiver. The pump software automatically raises or lowers the basal dosing to meet a 120 mg/dL blood glucose target. It's described as a hybrid system because there remains the need for periodic calibration, mealtime bolus dosing, and manual input when exercising.
The trial involved 124 patients in a two-week hospital-supervised phase followed by 3 months of home use, including five nights of supervised hotel stays. In total, this translates into 12,389 patient days. Ninety-nine participants opted for continued use after the trial period. There were, as of June 12th, no reports of DKA or severe hypoglycemia, or equipment-related adverse events. Participants lowered their A1C scores on average from 7.4 to 6.9.
Medtronic has informed the FDA of its plans to conduct a post-market 1,000-patient six-month study to measure glucose control, which would compare participants using the hybrid system against those using the 670g pump alone. In March 2016, Medtronic announced its hopes to apply for FDA approval by the end of the second quarter of this year, and to make the system commercially available in mid- to late 2017.
Participants in the 640g-Enlite III trial were all 14 years of age or older, with a mean age of 37 years old. During the webcast, Dr. Lias spoke of the FDA's desire to see artificial pancreas trialing extended more often to younger individuals.
"I think there are a lot of perceptions out there that the FDA is afraid to study these devices in children, and in fact I think the opposite is true. What we've been finding is that manufacturers are hesitant to try and do the trials in children," she said. "We know that these devices will be used (for children) once approved…whether they're approved for that or studied for that or not."
Dr. Lias noted that a challenge facing developers has been to decide whether to optimize an algorithm to make it suitable for a wide patient population, or to call it a day and limit its use and labeling to devices for patients meeting a particular profile. It's a question of the software developers deciding where and when an algorithm has met an industry standard for reliability in its intended use. A tweak to a code to fix a problem or improve performance can have an unforeseeable consequence elsewhere, Dr. Lias suggested.
The webinar marked one of a series of FDA efforts to provide greater dialogue with the Type 1 diabetes community. The FDA had been criticized by some in the diabetes community in the past for being slow in approving new medical devices and opaque in its approval process.
You can listen to this presentation or obtain the transcript by clicking here and scrolling down to the bottom of the page.
Thanks for reading this Insulin Nation article. Want more Type 1 news? Subscribe here.
Have Type 2 diabetes or know someone who does? Try Type 2 Nation, our sister publication.