Treatment
2-Prong Therapy, Wound Care, Corporate Coupling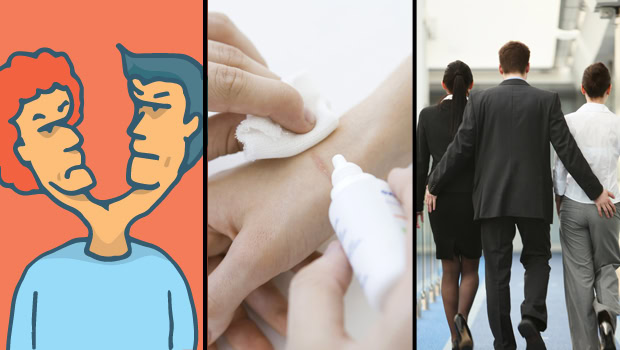 Insulin independence trials
Dr. Claresa Levetan has written many articles for Insulin Nation how a two-pronged therapy of beta cell regeneration and immunosuppressive drug therapy might achieve insulin independence for people with Type 1 diabetes. Now she gets an important chance to prove it.
Her research team, Perle Bioscience, has kicked off its Insulin Independence Trial in Rome, with the goal of winning a U.S. patent. The trials will occur in 6 to 8 locations throughout Italy. The therapy combines low doses of cyclosporine with a proton pump inhibitor that encourages the pancreatic ducts to create new islet-producing cells.
FDA fast-tracks retinopathy therapy
According to a Healio report, a new therapy to treat diabetic retinopathy is getting a helping hand from government regulators. Shortly after trials proved the eyecare drug Lucentis worked better than existing therapies in treating diabetic retinopathy, the FDA has given the drug "breakthrough" status. This means that health regulators will do what they can to speed up the process to get the drug approved to treat the condition. Currently, the drug is approved for several other uses, including non-diabetic retinopathy.
A wound-healing patch
Diabetic ulcers are a scourge for people with diabetes, as high blood pressure inhibits the body's ability to heal skin wounds. Scientists have long known that the drug deferoxamine can help the body heal such ulcers, but it previously took toxic levels of exposure to do the job right. Now, Stanford researchers have uncovered a way to deliver deferoxamine via a skin patch that they hope will maximize the drug's benefits while limiting the body's exposure to its toxic effects. The new patch therapy worked well on mice in recent trials, according to a press release, and scientists hope to start human trials soon.
Wound care with white blood cells
Insulin Nation has learned that a biotech company called Macrocure is conducting Phase III trials of a treatment for wounds below the knee for people with diabetes and others. The trials will test a treatment called CureXcell, which injects into the body a suspension of living white blood cells to stimulate healing. The treatment has already cleared regulatory hurdles in Israel.
New rapid-acting insulin
L
illy and Adocia have announced a partnership to develop a new rapid-acting insulin, called BioChaperone Lispro. According to a press release, the partnership between the two companies could total up to $570 million in investment. Because the insulin would enter the bloodstream more rapidly than traditional insulin, it has the potential to improve mealtime blood glucose levels.
Mixed signals for Medtronic-Covidien merger
The long-debated potential merger between medical device makers Medtronic and Covidien has experienced a few more twists and turns, according to reports in Fierce Medical Device. European health regulators have given their blessing for the merger, as long as the companies agree to divest part of Covidien's business beforehand. Meanwhile, the IRS is taking both companies to court over allegations that they have been hiding profits in locales with favorable tax rates. Critics have long contended that the merger is a scheme to avoid taxes by shifting Medtronic's headquarters to Ireland, where Covidien is based, which has a much lower corporate tax rate.
Thanks for reading this Insulin Nation article. Want more Type 1 news? Subscribe here.
Have Type 2 diabetes or know someone who does? Try Type 2 Nation, our sister publication.