Treatment
Pros and Cons of Personalized Coaching Apps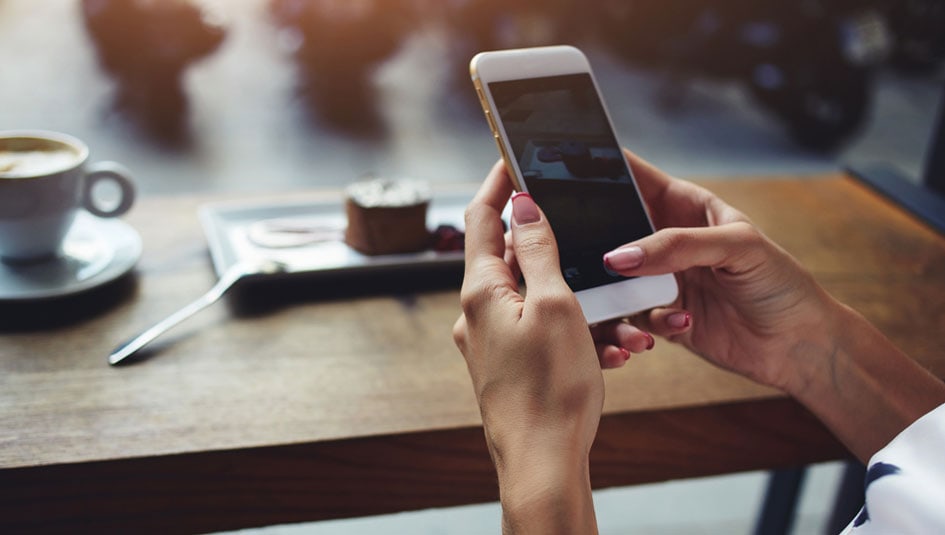 Recent studies have touted the benefits of personalized coaching apps for individuals with Type 1 and Type 2 diabetes. Such studies cite significant decreases in HbA1c levels after several months' use of a digital platform. (A study published in November concluded that HbA1c levels of individuals with Type 2 diabetes dropped below the diagnostic threshold, suggesting that coaching apps can help to reverse the pre-diabetic condition.) What exactly is the potential of coaching apps for individuals with diabetes? And what are the cons of this emerging therapy?
PROS:
1. Actionable data
Apps like mySugr, MyNetDiary, OneDrop, Livongo, and Virta Health offer daily and long-term snapshots of blood glucose information that can better inform treatment decisions. According to experts, statistics can also be a motivating factor. While some individuals respond to encouraging messages, others respond to hard data.
2. Free test strips and meter with subscription
Some apps, like mySugr and the Livongo Diabetes Program, offer free, unlimited blood glucose test strips and a Bluetooth- or cellular-enabled meter with an upgraded version. (MySugr Pro costs $39.99 per month, while Livongo costs $64.99 for individuals without insurance or employer support.) This perk could yield huge cost savings, depending on factors such as existing out-of-pocket costs and frequency of glucose testing. The strips and meter are mailed directly to the user, eliminating trips to the pharmacy for these supplies.
3. A virtual or personal support network
Coaching apps provide users with much-needed encouragement and support, although the format varies depending on the platform. Livongo and One Drop, for instance, rely on digital communication, such as two-way messaging and access to certified diabetes educators (CDEs) in real-time. Most endocrinologists and primary care physicians are not this available. Virta does one better: this app offers real, person-to-person interaction seven days a week. Subscribers can text, call or Skype with a personal health coach to ask questions and seek support.
4. Individualized goal-setting
Ideally, your Endo or PCP tailors treatment decisions to your individual needs and goals. But this can be difficult, considering the brevity of office visits and the time between appointments, among other factors. With coaching apps, users benefit from more regular, personalized feedback, and they can continuously refine goals.
5. Weight loss and/or reduced insulin intake
In studies that included individuals with Type 1 and Type 2, many participants reported weight loss and claimed to have significantly reduced insulin intake. This was especially true for users of the Virta Health platform, which promotes a low-carbohydrate diet. In the case that it reduces the daily dosage of costly insulin, a coaching app may be a good investment.
CONS:
1. Paying for tasks that can be performed independently
Positive studies of coaching apps acknowledged that certain tasks, such as carbohydrate counting, showed benefit independent of an app. In other words, you don't need to pay a subscription fee for platforms to perform these tasks, though doing so will simplify management and free up precious mental bandwidth.
2. More technology
Many individuals with diabetes already feel like cyborgs. For these persons, adding yet another device or platform to the mix may not be ideal. Then again, you may already be using the supporting technology (a smartphone) in conjunction with other diabetes management technologies, such as continuous glucose monitors. In this case, the application may not significantly increase your reliance on technology.
3. Expense
Subscriptions for coaching apps range in price, generally between $30 and $80 per month. For a lucky few, insurance or employers pick up the costs. On top of the subscription, there is the cost of supporting technology, such as a smartphone or Apple watch. These expenses may be prohibitive.
4. Lack of privacy
Don't want another person analyzing your daily decisions and blood glucose trends? Then a coaching app may not be for you. Diabetes coaches are trained to be supportive, rather than judgmental, but some individuals may simply prefer not to share their statistics or receive behavioral recommendations.
5. Time-consuming tasks
Regardless of the selected platform, users will have to spend time logging data, such as nutritional intake, physical activity, and blood glucose information, if the app is not connected to a CGM. In addition, it takes time to interact with coaches and CDEs, whether by text, phone, or Skype.
As with any diabetes technology, there are rewards and drawbacks of coaching apps. But with this particular tool, it's relatively easy to try out and cancel, if you decide it's not for you.
Do you have an idea you would like to write about for Insulin Nation? Send your pitch to submissions@insulinnation.com.
Thanks for reading this Insulin Nation article. Want more Type 1 news? Subscribe here.
Have Type 2 diabetes or know someone who does? Try Type 2 Nation, our sister publication.