Treatment
MannKind is Fixing Foundations to Build a Big Future
We spoke with Michael Castagna, PharmD who is CEO of MannKind Corporation
Michael is a pharmacist by training and a turnaround expert with a strong record of healthcare innovation.  He described the progress that MannKind has made since he joined the company in 2016.
MannKind describes themselves a biopharmaceutical company that focuses on the discovery, development, and commercialization of therapeutic products for patients with diseases such as diabetes.   They are best known for their flagship monomer inhaled insulin product Afrezza which has to date, struggled to gain traction in the market.
Reaching Bottom, Fixing Foundations
"MannKind was always running quarter to quarter when I joined in 2016.  We had no pipeline, very little revenue, and significant expenses.
"We have been able to reduce a large amount of debt over the past 24 months and are fully funded for 2019.  We regained full control of Afrezza globally and have been focused on fixing the foundations of the company while building out our pipeline and expanding licensing rights for Afrezza outside the United States"
Head to Head Study
"We did a head to head clinical study comparing Afrezza to NovoLog (insulin aspart) using Continuous Glucose Monitoring (CGM). The results were very positive.
Time-in-range (TIR) improved by 2 hours per day

Time spent in hypoglycemia (BG<60mg/dL and <50mg/dL)) was significantly reduced

A significant decrease in mealtime excursions at breakfast and lunch
"This study was published in September (link). These are the types of results that are possible as the diabetes community learns how to utilize their investment in CGM and combine it with our unique mealtime insulin, Afrezza.
Updated ADA Standard of Care, One Huge Step for Mannkind
"The Standards of Medical Care in Diabetes, aka the "Standards of Care" is a peer-reviewed living document which incorporates best practices for diabetes care based on the latest treatment protocols supported through scientific studies.  (link) (Page 99 and 107 highlight inhaled insulin.)
"This is a milestone in inhalable insulin gaining acceptance as a mainstream treatment option.   
David Kendall, CMO
"We hired David Kendall as our new Chief Medical Officer. He is a very well respected endocrinologist. Dr. Kendall's career includes over 30 years of experience in diabetes and metabolism research, clinical management, research, and policy advocacy.
"Most recently, Dr. Kendall served as Research Physician and Vice President of Global Medical Affairs for Lilly Diabetes. (announcement)
Direct Cash Pay Program
"Last week, MannKind announced a direct to consumer purchase option.  This is a first in the insulin category and will allow people with diabetes to directly purchase Afrezza from MannKind at a significantly discounted price.  This will benefit uninsured, underinsured as well as patients in high deductible health plans who are getting impacted by the cash price of insulin.
"We launched a cash pay program to address the insulin price challenges consumers face.  
"Among our insured patients who are on Afrezza, the average copay is between $35 to $45 per month.  
"Our numbers show that more than 65,000 people in the US pay more than $200 per month and 15,000 of them pay more than $700 per month.  These are the people we hope to help with our low cost, direct cash pay program.
The program is just rolling out now and the initial cost for the first 1,000 people will be as low as $4/day for the next 12 months.    This assumes the purchase of a 90-count 12U box insulin and dosing at 36Units/day. See http://www.insulinsavings.com/
Bluetooth Connected Device Coming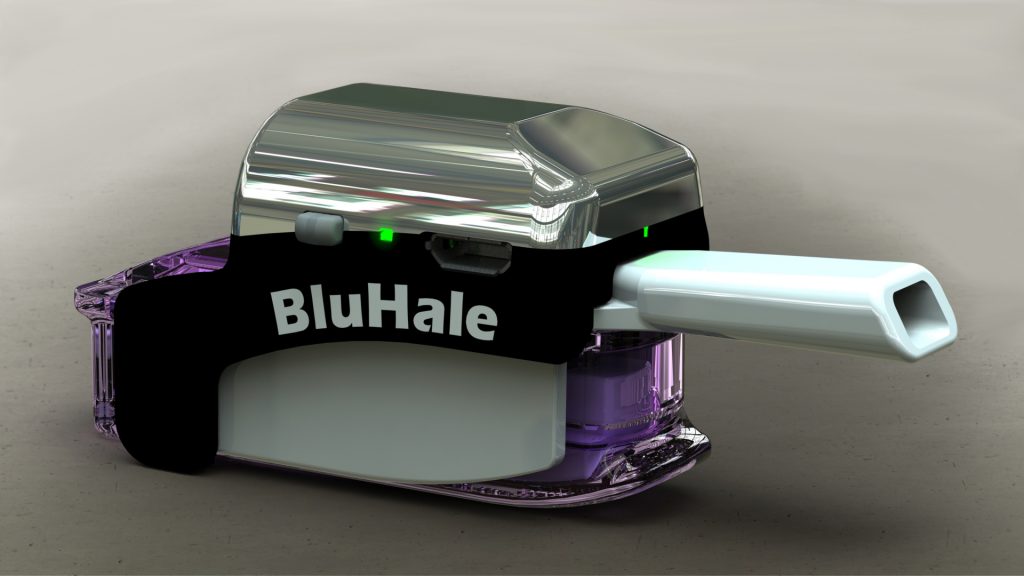 "We are moving our Bluetooth connected device forward in development in 2019 so we can become part of the connected care world. We are excited about integrating into the future technology landscape that we see evolving where people can see a real-time reading of their sugar levels.
Why Afrezza
"People who live with Type 1 diabetes care a lot about precision and timing of their insulin dose. People take Afrezza when their food arrives giving them a fast onset of action within minutes followed by a short duration of action profile which is ideal for lowering your mealtime blood glucose and achieving faster glucose control especially if they are on a CGM
"Ease of use is critical for people with Type 2 Diabetes. We believe that Afrezza can become a very effective and widely accepted option for people with Type 2 Diabetes.
Inhaling a dose of Afrezza at the start of each meal is the simplest treatment model.  We use the phrase

'Managing in the Moment'

to describe the simplicity of dosing Afrezza when your food arrives.

Today, prescribing insulin is the last ditch effort for most people with Type 2.  Patients are given Metformin, SGLT2, GLP1, and other drugs before they are given insulin.  

This is done because injectable insulin is historically perceived as complicated and difficult for people to learn and adhere too.
"The action profile of Afrezza is what makes it easy to use and why we think inhalable insulin should become the first treatment option for Type 2 Diabetes.
"Any insulin's action profile is determined by its molecular structure.  Insulin has to be stabilized to create an effective shelf life. The stabilization process for injectable insulin creates a hexamer molecule that needs to be broken down by the body into an active monomeric form for it to start working.  This hexamer to monomeric transformation takes time and delays the action profile for injectable insulin. In contrast, inhalable insulin is stabilized in monomeric form so that it starts working within minutes.
"Afrezza is inhaled via the lungs, which have a surface area equivalent to half the size of a tennis court.  Thus, we see very consistent and rapid absorption rates.
Afrezza's initial action occurs in 7-12 minutes, peak action in 35-45 minutes and it is completely metabolized in 1-3 hours depending on your dose.   This naturally mimics the glucose production cycle following a normal meal. And if you eat a bigger meal or have an extra glass of wine, the recent data showed you could dose as soon as 1 hour after your meal without causing any additional hypoglycemia.   
Afrezza and CGMs
"In five years, everyone will have a CGM in their watch.  We will talk about BG like we talk about steps climbed or miles walked.  Glucose monitoring will just be a subset of health monitoring that everyone does because it will become part of our devices.  
"Afrezza is particularly well positioned for this coming connected world.  We are working to create simplified dosing protocols so we can be an easy to use solution that removes complexity and improves control without increasing risk to the patients we serve