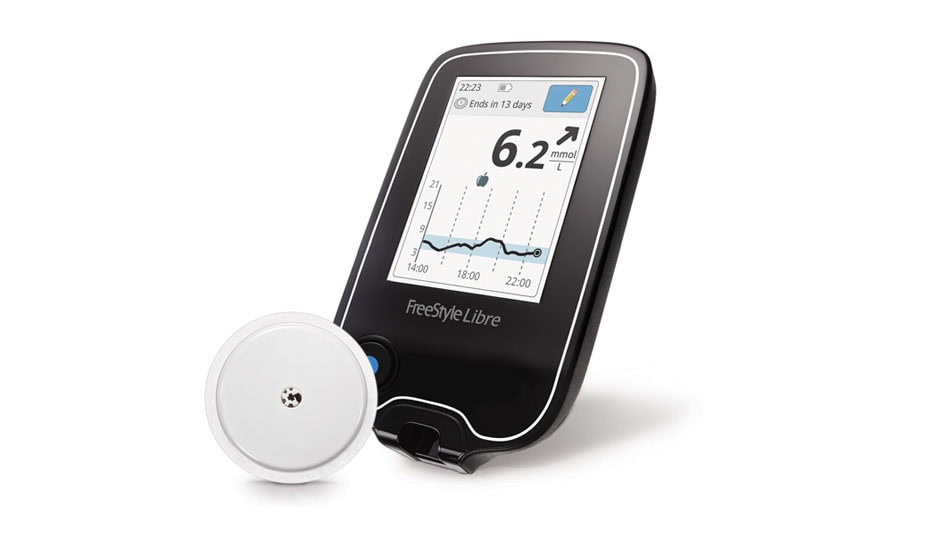 On September 27th, the FDA announced that the Abbott Freestyle Libre Flash glucose monitoring system would be cleared to enter the U.S. marketplace. The Libre Flash differs from all other wearable glucose monitoring systems for people with diabetes in that it does not require fingerstick calibration and it utilizes a sensor that can be worn for up to 10 days.
The FDA announcement of the Freestyle Libre Flash system's approval called it a continuous glucose monitor, but that's a term that even Abbott company officials have been hesitant to use. The Libre Flash differs from continuous glucose monitors on the market in that it does not provide glucose readings without an outside prompt from another device scanned on the sensor. Users of the Libre Flash wear a sensor below the skin's surface to monitor their glucose levels; they then wave a specially designed mobile reader to see their readings and trends.
The Freestyle Libre Flash is currently only approved for adults 18 years and older with diabetes; the announcement does not specify a type of diabetes, which would indicate that it is cleared for use for treatment of Type 1 diabetes and Type 2 diabetes. Previously, an incarnation of this system, the Libre Pro, was only available for healthcare providers to use with patients. Earlier this month, the UK's National Health System announced it would cover the cost of the system for people with diabetes.
The Flash's approval has the potential to change the landscape of the glucose monitoring system market. It remains to be seen whether the innovations offered by the system will allow Abbott to challenge Dexcom for marketshare in intensive glucose monitoring systems.
Also, the FDA approval may set off a chain of events that leads to further innovation. Jeffrey Brewer, CEO of Bigfoot Biomedical, tweeted congratulations to Abbott for the Libre Flash's FDA approval; he mentioned in a second tweet that his company, which is attempting to bring an automated insulin pump system to market, has been partnering with Abbott. In July, the two companies announced that the forthcoming Bigfoot system will utilize the Freestyle Libre technology for glucose monitoring.
You can read the FDA announcement here.
Do you have an idea you would like to write about for Insulin Nation? Send your pitch to submissions@insulinnation.com.