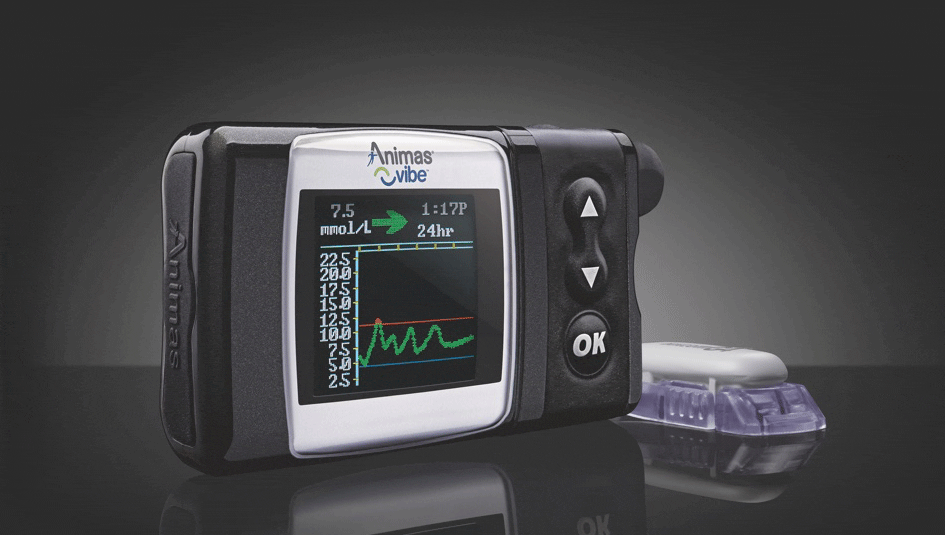 Johnson & Johnson has decided to disconnect from the insulin pump market, a move that will leave Animas, Animas Vibe, and OneTouch Ping users looking for a new pump. A press release by the company said it has partnered with Medtronic to transition its existing customers to Medtronic's pump line. Johnson & Johnson representatives cited increased competition as the reason the Animas brand has being discontinued.
This news was first reported in the diabetes news sphere by Diabetes Mine on its Facebook page.
The move to pull the plug on the Animas pump brand has long been seen as a possibility by market watchers, but outwardly Johnson & Johnson has professed a "business as usual" attitude with customers. When Diabetic Investor blogger David Kliff wrote about the possibility of consolidation in the insulin pump market in a February 2017 Diabetic Connect article, the company responded to the article by saying, "Animas continues to manufacture, deliver and support its products and provide the service our patients expect. We remain committed to our patients, and we intend to honor our warranty and do not anticipate any interruptions to patients' pump therapy. If patients or potential patients have any concerns, they can contact Animas online or at 1-877-YES-PUMP."
That number's phone tree now prompts customers to learn more about the decision to shudder the Animas pump line. I called the number and was connected with a call center operator who read a prepared statement about the transition. It said that customers whose warranties expire on or after September 30th, 2019 will have the option to transition to a Medtronic 630G free of charge; this Medtronic pump automatically suspends insulin delivery should the system's CGM detect that blood glucose levels have reached a pre-set low threshold.
This wave of transitioning customers comes at a time when Medtronic has been having trouble fulfilling customer demand for the 670G insulin pump system, which semi-automates basal insulin delivery decisions. Also, Medtronic recently announced a wide-ranging recall of infusion sets that includes supplies used by the 630G. The recent increased demand for Medtronic pumps and replacement supplies will be sure to test the capacity and customer service of the world's largest insulin pump manufacturer in the coming weeks and months.
Diabetes Mine is also reporting on Facebook that an Insulet spokesperson has put out a statement saying that the company will release information of a discount program that might help Animas users transition to Insulet's Omnipod system.
The Johnson & Johnson customer service representative said that those Animas pump users whose warranties expire before September 30th, 2019 will have their warranties honored until the warranty date, and will be encouraged to find other pump options. In other words, they will not be in line for a Medtronic 630G pump system free of charge. The customer service representative did not have a definitive date for when Johnson & Johnson would discontinue service for the pump line.
The announcement currently only covers Johnson & Johnson pump users in the United States and Canada. Reuters is reporting that Johnson & Johnson will continue to sell the pump system in other countries, while the Wall Street Journal reports that the company is "still evaluating the timing on exiting markets outside the U.S. and Canada."
The decision to discontinue the pump line was a tactical decision, as Johnson and Johnson has reported strong second quarter profits this year, according to CNBC, but its diabetes business has been losing money. Market observers have noted that Johnson & Johnson has not invested in its pump supply pipeline, and the Animas pump line has not been able to keep up with recent innovations in pump technology. The company is still operating its LifeScan blood glucose monitoring business.
The decision will ultimately affect some 90,000 pump users, according to the announcement. You can read the full announcement here.
Do you have an idea you would like to write about for Insulin Nation? Send your pitch to submissions@insulinnation.com.
Have Type 2 diabetes or know someone who does? Try Type 2 Nation, our sister publication.