Treatment
10 Weird Things People Have Eaten for Lows
We all know that a glucose tablet or glucose gel is the proper way to treat a low, but that isn't always what happens. Sometimes people with Type 1 diabetes are forced to fend off hypoglycemia with whatever is within arm's reach.
According to an extremely informal Facebook poll, here are 10 weird "foods" people with Type 1 diabetes have used to treat a low:
Vanilla coffee creamer
-Max C.
Read "A Way to Stop Binge Eating for Lows."
Sweet mustard. Man, did I feel horrible afterwards.
-Anna J.
Chocolate cake and nacho cheese. It happened.
-Randy A.
Canned cat food, off a spoon on the counter.
-Diana R.
Sugar from the teacher's lunchroom. I just poured it straight from the jar into my mouth and crunched.
-Kelly B.
I scooped jelly out of a moldy jar with my fingers while laying on the floor next to the fridge.
-Necole B.
Cake frosting spread on hot dog buns
-Angie P.
A partial jar of maraschino cherries in the middle of the night. It worked, but it was about 10 years before I could eat another maraschino cherry.
-Berea F.
My wife has taken shots of Hershey's chocolate syrup.
-Blake H.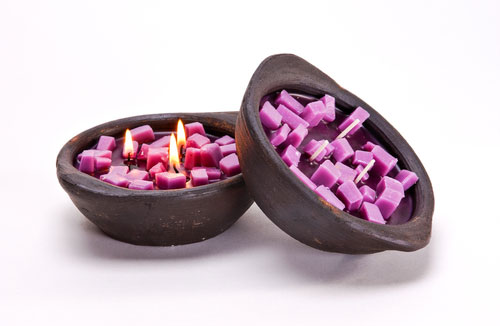 I was so low and out of it that I ate a scented wax cube. It didn't help the low, but it wouldn't let me go back to sleep. Every burp was cucumber melon flavored all day.
-Jimmy O.
This list might be a good reminder to be prepared for lows with more…appetizing solutions. If you would like to add to the list, please email me at cidlebrook@epscomm.com.
Thanks for reading this Insulin Nation article. Want more Type 1 news? Subscribe here.
Have Type 2 diabetes or know someone who does? Try Type 2 Nation, our sister publication.