Research
Smarter Meters, Apple Bugs, Medtronic Moves
A Meter That Does the Math
Roche has won FDA approval for the first blood glucose meter with a built-in insulin calculator, according to MassDevice. The Accu-Chek Aviva Expert combines user-entered carb counts and blood glucose readings to suggest insulin dosages. Some 63% of insulin dosages are incorrectly estimated, according to Roche. The new device is available by prescription.
Glooko Goes Wireless
Every meter-maker wants to make sure their new meters can talk wirelessly to smartphones, but what do you do if you already have a meter you love that isn't equipped to do that? A company called Glooko has unveiled a device that allows non-Bluetooth-enabled meters to wirelessly transmit blood sugar data to smartphone apps. Dubbed the Glooko MeterSync Blue, this device can attach to more than 30 existing old school meters, according to FierceMedicalDevices. In 2013, Glooko made a similar non-wireless device that physically connected meters and smartphones to transmit data.
HealthKit…Oops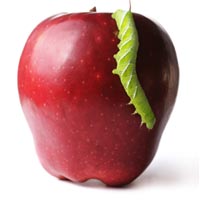 Apple's HealthKit might be a good example of how mobile health might go in the future: great potential, a few bumps in the road. The medical tech world has been salivating at the launch of HealthKit, which Apple promised would provide a uniform platform for gathering and sharing data from various health apps. Unfortunately, the launch of HealthKit hit a few snags, as Forbes reports. First, Apple yanked the HealthKit platform from its App store because of bugs in the program. Then it re-released it, but the platform interfered with cell service for the iPhone 6. Finally, Apple updated its iPhone operating system to fix that problem, and HealthKit is ready for primetime. Now, the health community will see if it has been worth the wait.
Medtronic Still in on Inversion
The US Treasury Department has been changing the rules for inversion, or how a bigger US company can be acquired by a smaller foreign company. It's part of an effort to crack down on companies trying to use inversion to avoid paying US taxes. Investors have been watching to see if the rule change would derail some inversion deals, including a proposed deal between diabetes-device manufacturer Medtronic and a smaller Irish company. Now, Medtronic says it will still go through with the foreign merger, but it will financially restructure the deal, according to The New York Times. That means the company's headquarters will move from Minnesota to Ireland. There currently is no way of knowing if this will affect the timing of rollouts for new Medtronic products in the U.S.
Implantable Therapy
Intarcia, a Boston startup company, is touting a study showing the benefits of its implantable diabetes treatment technology. The small device, used for combatting Type 2 diabetes, is implanted under the abdomen, where it delivers GLP-1 for up to a year. GLP-1 is a hormone used to boost insulin production and decrease glucagon production in the body. The implanted device helped non-compliant patients in a Phase III trial meet blood sugar levels without injections, according to a report in Boston Business Journal. Now if we could get that device to deliver insulin…
Thanks for reading this Insulin Nation article. Want more Type 1 news? Subscribe here.
Have Type 2 diabetes or know someone who does? Try Type 2 Nation, our sister publication.