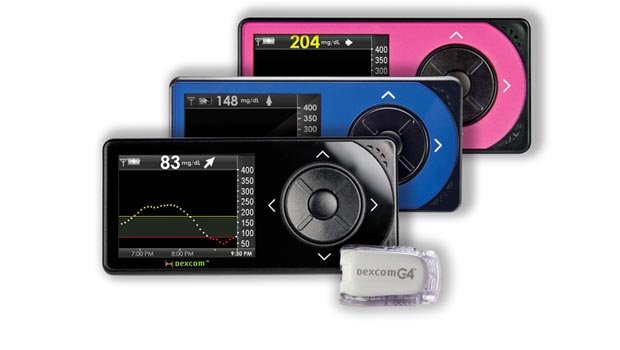 Anyone who is serious about keeping blood glucose levels within target range knows that a continuous glucose monitor (CGM) is a must-have item. Unfortunately, Medicare policy hasn't kept up with evolving diabetes technology, and policymakers have left out CGMs from the list of reimbursable diabetes devices. CGMs have fallen into the dreaded Medicare limbo of new devices, according to a recent blogpost from Senator Susan Collins (R-Maine).
"I was…surprised and troubled to learn that insulin-dependent Medicare beneficiaries are being denied coverage for…CGMs because the Centers for Medicare and Medicaid Services has determined that they do not meet the Medicare definition of durable medical equipment and do not fall under any other Medicare category," Sen. Collins writes.
This isn't the first time this has happened to the diabetes community, the senator points out. In the early nineties, insulin pumps were also not covered by Medicare because officials didn't know how to categorize those devices, either. Senator Collins believes the same dilemma will likely occur when artificial pancreas technology is commercialized.
It is doubly frustrating for the Type 1 diabetes community that Medicare is blocking coverage of CGMs, as the devices are typically covered under most private insurance plans. This means that many people with Type 1 diabetes who come of age for Medicare eligibility find they have to pay for CGMs out of pocket for the first time.
"The ironic thing is that it is only because of advances in diabetes care like the continuous glucose monitor that people with type 1 diabetes can expect to live long enough to become Medicare beneficiaries," Sen. Collins writes.
Senator Collins and Senator Jeanne Shaheen (D-NH) have teamed up on a new bill (S.2689) that would require Medicare to cover CGMs for insulin-dependent people with diabetes. In a crafty move, the bill would also require Medicare coverage for any device that integrates a CGM within its design, paving the way for future coverage of pumps and artificial pancreas technology tied to CGM devices. The bill has not yet been voted on at press time.
Many people in the Type 1 diabetes community aren't waiting to see what happens, however. There have been several petitions circulating to pressure lawmakers to make Medicare cover CGMs. Joslin Center CEO John Brooks III wrote an open letter of support of the efforts by the two New England senators, and JDRF is urging supporters to write their senators in support of the bill. JDRF also has amassed close to 50,000 signatures in an online petition.
While there have been efforts to get Medicare coverage for CGMs in the past, this attempt appears to have more backing than previous tries. Still, this bill's passage is no sure thing in the fractious political environment of Congress during an election year.
What are some suggestions you can devise to get lawmakers to pass this bill? Leave your suggestions in the comments section of this story.
Thanks for reading this Insulin Nation article. Want more Type 1 news? Subscribe here.
Have Type 2 diabetes or know someone who does? Try Type 2 Nation, our sister publication.