Medicine/Drugs
Treatment
Death By Expired Insulin Prescription
Unable to get fresh insulin due to Ohio pharmacy law, Kevin got into a DKA spiral during the holidays that killed him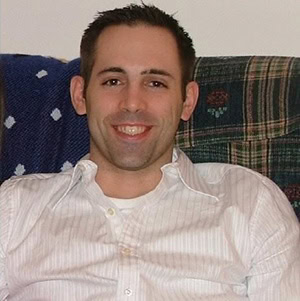 It's been 16 months since Dan and Judy Houdeshell lost their son, Kevin, and they are trying to accept that they may never know exactly what happened. Kevin, who was on insulin therapy, was found dead in his home in Sheffield Lake, Ohio on January 8th, 2014. He had been without insulin for nine days at the time of his death.
Dan and his family have tried to reconstruct those last days the best they can, talking with Kevin's co-workers and examining text messages Kevin sent.
"The last four days, he was by himself," Dan says. "I can only imagine…no, I can't even imagine what it was like."
There were many steps that led to Kevin's death. The path may have included some less-than-perfect choices in his self-care, and bad luck; there is still so much that isn't known. Dan is certain, however, of the first action that set off the chain of events that led to Kevin's death: he was denied insulin at a local pharmacy on New Year's Eve.
Since then, Dan and his family have been calling for a change to Ohio state law to expand the prescribing authority of state pharmacists so people on insulin therapy, and those who need other life-saving medications, need not walk away empty-handed. The Ohio legislature is taking up a bill that would incorporate these changes into law. Dan hopes Kevin's death might lead to a change that can help others.
"It doesn't really help us with the grieving process, it's just something we have to do," he says. "We don't want this to happen to anyone ever again."
The DKA spiral
Here's what happened:
On December 31st, 2013, Kevin was out of insulin and tried to get some at the pharmacy, but the prescription had expired. This had never happened to him before, says Dan.
Because of the holidays, Kevin couldn't contact his doctor. Pharmacists have some discretion in the state to dispense 72 hours worth of medication in some situations, but the authority to dispense drugs on an expired prescription is not explicitly part of current Ohio law. Kevin left without any insulin.
He tried on January 1st and 2nd to contact his doctor, but each time he was put on hold and then disconnected after a long wait, Dan says. Meanwhile, he went about his daily life as his blood sugar numbers climbed upward.
"We think he was trying to control his diabetes with metformin," Dan says.
Kevin started insulin-therapy when he was 27, some nine years earlier, and Dan doesn't know all the details of his son's condition. It was still unclear whether Kevin had Type 1 or Type 2; doctors thought he might have Latent autoimmune diabetes (LADA), or his pancreas might have shut down from some kind of viral attack. Kevin's A1C scores were in the 7.0 to 9.0 range, fairly under control, but still Dan wanted his son to go to an endocrinologist. Kevin, however, wanted to just stick with his personal care physician for his diabetes therapy.
One night after he was denied insulin, Kevin was sent home from work at a TGI Fridays because of flu-like symptoms. In reality, he was most likely suffering from diabetic ketoacidosis (DKA) induced by his elevated blood sugar levels. His bloodstream was filling up with acidic ketones, causing him to feel progressively worse and worse. Symptoms of DKA include vomiting, dehydration, and confusion, similar to those caused by most influenza viruses. Kevin stayed home until his death, refusing to have friends come over for fear he would give them the flu.
When stories were published about his death, some in the diabetes community criticized Kevin's choice not to seek help. Dan says he's spoken with many with diabetes who didn't know until after Kevin's death that DKA can manifest as flu-like symptoms. He believes DKA affected his son's judgment, and that's why he didn't seek help, either with filling his prescription or with his illness.
"We are now assuming he wasn't rationalizing what was going on," Dan says.
Empowering pharmacists
Since Kevin's death, Dan and his family had been trying to find ways to honor Kevin by improving insulin access. This has included holding fundraisers to benefit the Diabetes Partnership of Cleveland, a local organization that, in part, helps people fill their insulin prescriptions.
Then Dan's daughter heard that their state senator, Gayle Manning, was speaking at a local library. They decided to talk with her about a legislative fix. When she heard their story, she knew she wanted to take action.
Senator Manning contacted a colleague, state senator David Burke, who also happened to be a pharmacist. Senator Burke had been working for several years on legislation that would expand the prescriptive power of the state's pharmacists. Together, they crafted a bill that would allow pharmacists to provide life-saving medication to those with expired prescriptions in certain circumstances. Manning believes the bill can head off future tragedies.
"A young man died in my district from something that could have been prevented," she said in an email interview. "This legislation could help prevent something similar from happening in our state."
Under the proposed legislation, pharmacists are empowered to dispense lifesaving medicine, including insulin, without a current prescription on file if the following circumstances are met:
If there is a record of the expired prescription with the pharmacy
If attempts to contact the prescribing medical provider are unsuccessful
If the medicine is essential to the health of the individual, and the patient will be harmed if it is not prescribed
If the medicine is not a controlled substance
Pharmacists can then provide a 30-day supply, but only once in a 12-month period.
The bill goes further to expand the power of pharmacists who enter into consent agreements with physicians. It would allow pharmacists to adjust or end drug therapies and to order blood and urine tests for patients covered under the consent agreements. The Ohio Pharmacists Association has long called for such expanded authority, says Antonio Ciaccia, director of government affairs for the association.
"It's essentially giving pharmacists prescriptive authority without giving them prescriptive authority," says Ciaccia.
But it remains to be seen if there will be pushback on the legislation from Ohio physicians. Currently, the Ohio State Medical Association is still reviewing the language of the legislation before taking a position, says Tim Maglione, senior director of government affairs for the association.
Not everyone is in favor of easing restrictions to insulin access; some states are going in the opposite direction. For example, Indiana state legislators enacted a law in 2014 that bans the sale of insulin without a prescription. The Indiana State Medical Association directly lobbied for this law.
In 2012, the FDA solicited public comment about rewriting regulations to allow diabetes medicine to be available without a prescription. The Endocrine Society lobbied against such a move in a letter to the FDA. Society president Dr. Janet Hall worried that if the drugs were available over-the-counter then people with diabetes would be treating certain aspects of diabetes in isolation, and not addressing underlying problems:
"Diabetes is an extraordinarily complex disease that is often complicated by a number of co-morbid conditions," Dr. Hall says. She later added, "The ability to make well reasoned and well-informed decisions about which medications are most appropriate to use in these patients and how they should be adjusted should rest with the primary care physician or endocrinologist to ensure that patients are optimally managed and serious complications are avoided."
Dr. Hall says in the letter that diabetes educators and pharmacists provide an important level of care, especially given the chronic shortage of primary care physicians and endocrinologists. Still, she argues, the power to prescribe must rest with the physician:
"Non-physician practitioners who consult with patients in retail stores or pharmacies, or by telephone or electronic media, who are not privy to the patient's full medical history and who have not participated in the development of the patient's specific plan of treatment may be unable to provide effective advice," she says.
Maglione echoes some of these concerns. He says that pharmacists are an important part of a patient's medical team and that all medicine is working towards a multidisciplinary approach, but he is hesitant to have pharmacists take on the diagnostic role of physicians.
"What we want to make sure is we're not setting up a scenario where the pharmacist has independent prescribing authority," he says.
It will be a few months before the fate of this legislation is decided.
Too common of a story
Since the initial news reports of his son's death, Dan has been inundated with similar stories from people across the country. He's also been contacted by those who want to enact similar legislation in their states.
Dan recalled one story he recently heard of a woman who traveled to a funeral and forgot her insulin at home. Since she usually ordered her insulin by mail order, she had to fight hard to get someone to give her some insulin at a local pharmacy. By that time, her blood sugar level was over 400 mg/dL.
"Of all the numbers of people who die from diabetes, how many die because they couldn't get their insulin?" he says. "There's got to be a better system for these people."