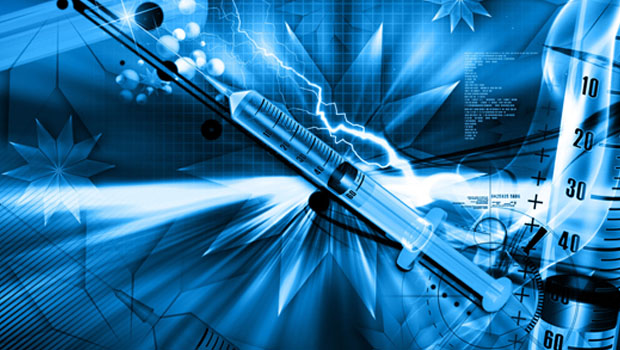 We recently shared news about a new MIT study that used mice models to test an injectable "smart insulin." This insulin activates only when there are traces of excess glucose in the bloodstream, an innovation which could potentially eliminate or lower the risk of hypoglycemia.
Such a treatment could revolutionize insulin treatment for Type 1 diabetes. Unfortunately, it might be tough to predict when, or even if, human trials might begin, says Dr. Matthew Webber, a co-author for the study who is doing a postdoctoral fellowship for Integrative Cancer Research at MIT.
"These things are very difficult, I think," says Webber. "It could be anywhere from a few years to a few decades or never."
Using funds provided by the Helmsley Charitable Trust, a group of chemists, led by Dr. Danny Chou, began to experiment with grafting molecules onto insulin in labs at MIT's Koch Institute. The chemists ultimately attached a glucose sensor molecule called phenylboronic acid (PBA) onto regular insulin molecules, creating the "smart insulin" they're calling Ins-PBA-F. Molecule manipulation is not a new technique, but it does take some work. The group first tried attaching nanoparticles, hydrogels, and polymers to insulin molecules before settling on the PBA molecule.
"[Making Ins-PBA-F] isn't like two steps, but it isn't like fifty steps either," says Dr. Benjamin Tang, another co-author for the study who is also doing a postdoctoral fellowship at MIT.
Regular insulin is an active molecule that begins to work almost as soon as it hits the bloodstream, but this new "smart insulin" is able to travel in the bloodstream in a dormant state, only turning on when the PBA molecule senses glucose.
Now that the experimental study has proven effective in mice, the diabetes community is curious about human trials. Webber says he has received many emails from people with Type 1 since the study's publication. The second a study like this surfaces, people want to start human trials right away and get the product on the market. It isn't so simple, Webber says.
"Before we can go to humans we have to establish safety, especially with insulin, which is very toxic," Webber says.
Researchers must take a long view on possible new treatments; smart insulin may never make it to market, Webber and Tang admit. The ultimate value of the work the team is doing might only come if it clears the way for different treatments down the road. Tang says they are already trying to brainstorm "next generation approaches" to improve on any shortcomings of their approach.
"The things that we're working on we hope will lead to new designs," says Tang. "But how fast that happens is out of our hands."
When he speaks about the smart insulin project, Webber expresses the mix of hope and realism all successful researchers must have in this field.
"We're excited but also pragmatic," he says. "Plenty of people are insulin dependent for 50 or 60 or 70 years of their lives and that's…"
Webber stops speaking for a moment, and then chooses his words carefully.
"There's hope there, and we'd like to make things better, but it will take time," he says.