Treatment
Is the FDA Slow to Approve Diabetes Treatments?
People with diabetes look to tech and drug innovation for the promise of better blood sugar control or more convenient treatment, and many are acutely aware of new devices and drugs working their way through the regulatory pipeline. So when news hits that a diabetes-related product or treatment becomes available overseas but not in the U.S., there is palpable frustration. While we depend on the FDA to keep us safe from unsavory medical manufacturing and drug processing practices that are rampant in other parts of the world, there are many within the diabetes community who feel the FDA is too slow to approve new diabetes products, especially when compared with its European counterpart, the European Medicines Agency (EMA).
T1 diabetes blogger Bob Schrichte says he hears a lot of frustration within the Type 1 community about the pace of FDA approval for diabetes treatments. While he can manage his A1C well with the treatments available in the U.S., he knows others aren't so lucky.
"For people who are scared of the needle and who want other medications, I can understand their frustrations. The Europeans do seem to have a lot more options," he says. The EU, he finds, is more willing "to try things and see if they work."
It isn't difficult to find examples of diabetes-related products with disparate availability in Europe and the U.S. Novo Nordisk only recently gained FDA approval for its NovoLog Flextouch and Levemir Flextouch pens, a pair of automated dose insulin pens that have been available in the European Union since 2011. Another diabetes product that took longer to reach the American market than the EU comes from the U.S.-based company Medtronic MiniMed. Their much-anticipated smart pump with low-glucose suspend, the MiniMed 530G System, had been available in a slightly different form in Europe for over 3 years, says Catherine Price, a journalist and T1 blogger with Type 1 Diabetes. One of the reasons it was finally approved, says Price, was because the FDA created a new category for the device. The product was cleared under a new FDA category of "OZO: Artificial Pancreas Device System – Threshold Suspend" (For more information, see Insulin Nation's "Medtronic's 'Artificial Pancreas' Gains FDA Approval"), thereby potentially paving the way for other products to be cleared under the new category.
Among some within the diabetes community, a perceived lack of transparency in how the FDA regulatory process works adds to the frustration. Sometimes, even drug companies are taken by surprise by the process. Mannkind, the developers of an inhalable insulin called Afrezza, have sought FDA approval on 3 separate occasions for their inhalable drug and inhaler. Reading the tea leaves, company officials were sure they were going to receive approval on the second go-around, only to be denied at the last minute by the FDA (see "Afrezza Enters the Home Stretch…Again").
The FDA often seems reticent to speak on the subject, but it did prepare a report in 2012 trumpeting the safety of its own regulatory process for medical devices and procedures over the EMA's approval process. In the report, the FDA cited 12 medical devices approved by EU regulators that were later found to be dangerous to patients; none were approved by the FDA. The most notorious and most recent example cited was when some 80,000 women in the EU received breast implants filled with industrial-grade silicone.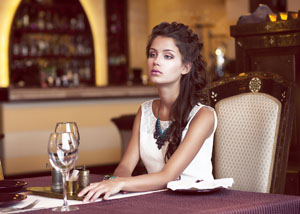 The FDA's regulatory mandate on medical devices is decades old. It was established in 1976 by Congress with the Medical Device Regulation Act, which is also called the Medical Device Amendments since it was passed to change an even older food and drug regulatory law passed in 1938. For a device to be approved under the act, it must clear two hurdles: it must be safe and it must provide a real benefit in the treatment of a condition. The 2012 FDA report criticized the EMA for not requiring enough human-based testing of high-risk medical devices, as well as for allowing device manufacturers to hire their own third-party testers to verify the safety of medical devices.
While devices may be approved faster abroad than in the U.S., for better or worse, what about new drugs? A pair of recent studies seems to suggest that the FDA's drug approval process actually may work faster than the approval process in the EU or Canada. A 2011 study conducted by the non-profit Friends of Cancer Research in 2011 found that of the 23 cancer drugs approved by both the EU and the U.S. over a 7-year period, all were approved in the U.S. first, according to a Reuters report. Also, a 2012 Yale School of Medicine study tracking the drug review process in the U.S., Canada, and the EU found that FDA regulators reviewed the safety of drugs over 3 months faster, according to a Medical News Today report.
But the FDA can only approve applications that are put in front of the agency, says FDA Press Officer Jennifer Haliski. There are many factors that could impact how and when a drug or device is approved, including when a company submits an application, Haliski says.
Sometimes, device manufacturers launch in the EU first because it makes better financial sense. In an interview with Insulin Nation, John Sjolund, CEO and Cofounder of Timesulin, a European company that manufactures a timer-enabled replacement cap for insulin pens, spoke about why his product is available in 40 countries but hasn't yet launched in the U.S. He explained his challenge is more about how to make the investment to launch the product in the United States, and how to get the product in front of the people who need it than regulatory hurdles.
"The FDA's pace is not the primary reason for us," said Sjolund. "It's really more of a commercial decision."
Diabetes industry consultant and T1 blogger Scott Strumello believes differences in health insurance coverage between the U.S. and the EU also probably play a huge factor in a company's decision to launch in the EU first. Better health insurance coverage in the EU means companies have a more ready-made market for new products and drugs.
"Europe is as big as we are in terms of population, and they have one hundred percent insurance coverage. If you're a business and you want to sell this product, then you want a more predictable market," Strumello says.
So it appears that the FDA vs. EMA debate is not nearly as cut and dry as it first appears, and digging into the details even leads to more questions than answers like…Is the FDA being justifiably cautious or overconservative in its regulatory approach? How can you motivate companies to launch their new products in the U.S. first? Will Obamacare and expanded health insurance coverage prod insurance companies to approve more diabetes treatments or fewer as they try to wrestle with cutting costs?
People with diabetes will have to wait and see, and that's something they have gotten very, very good at doing.
Thanks for reading this Insulin Nation article. Want more Type 1 news? Subscribe here.
Have Type 2 diabetes or know someone who does? Try Type 2 Nation, our sister publication.