Treatment
How Insulin Became So Expensive – A History
The altruistic beginnings of insulin have morphed into a big money industry where the players boost profits before care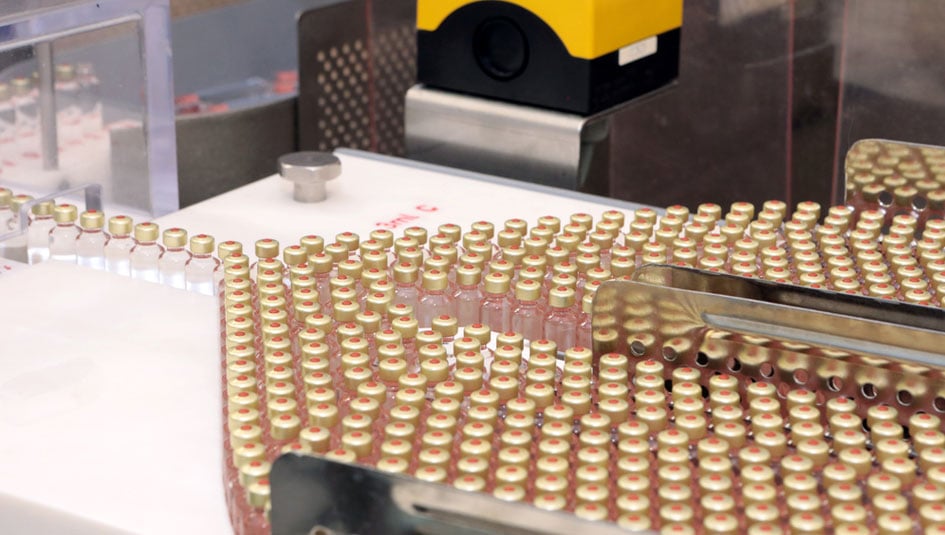 Dr. Kasia J. Lipska, a Yale School of Medicine endocrinologist, opened up her presentation on rising insulin costs by sharing the story of a patient with diabetes in crisis. The 68-year-old man had glucose levels which were out of control, and his A1C score had climbed north of 16
Dr. Lipska learned the patient wasn't in denial or noncompliant – he simply couldn't afford his insulin. He had hit the dreaded donut hole of his Medicare Part D coverage. The plan only provided some coverage for his drug costs of up to $2,800 a year. After that, he paid all drug costs out of pocket. The patient couldn't keep up with the costs and had taken a full-time job to try to pay for the medications he needed.
"This kind of patient is not uncommon in my practice, or in many of your practices, I suspect," Dr Lipska said.
Speaking before doctors, patient advocates, and drug company representatives at the American Diabetes Association 77th Scientific Sessions in San Diego, Dr. Lipska chronicled how repeated cycles of innovation, and the patents generated from them, have given patients with diabetes insulin that was much better than it was 90 years ago, but at great cost.
In 1922, Frederick Banting, Charles Best, and John Macleod celebrated the first insulin injection into a human, 14-year-old Leonard Thompson. Shortly thereafter, the trio agreed to partner with Eli Lilly and Company to help with production. Their process for refining insulin from animal pancreas was painstaking and imperfect, yielding just half a unit of insulin from a pound of pancreas, Dr. Lipska said.
"There were a number of desperate patients with diabetes like Leonard Thompson, and they needed (insulin) fast," she said.
The trio didn't patent their work on insulin therapy until after they entered this agreement, when they famously sold their rights to insulin to the University of Toronto for $3 in 1923. The goal of this early maneuvering of their intellectual rights to insulin therapy was to make sure one company didn't have a monopoly on the drug therapy.They signed a one-year contract with Lilly and entered into what Dr. Lipska characterized as a "closed, but not necessarily exclusive relationship." The goal was to ramp up insulin production, but not give Lilly an exclusive hold on the process of insulin production. Lilly poured money into the endeavor and found a way to greatly boost production; within several months, they were able to produce 1600 units of insulin from one pound of pancreas, and insulin therapy became a viable treatment option for Type 1 diabetes.
"They really worried about that even early on," Dr. Lipska said.
Read more: Selling a Lifetime of Insulin for $3
It didn't work. By 1941, the major insulin manufacturers, including Eli Lilly, were indicted by a federal grand jury on antitrust and price-fixing charges. What began as an altruistic push to provide a lifesaving medicine had become a business where the players were being accused of creating a monopoly to boost profits.
Since that time, there have been many important improvements that have greatly improved insulin therapy, Dr. Lipska said. Animal-based insulin was refined to remove impurities and then all but phased out in favor of synthetic formulations in the U.S. by the eighties. More recently, both quicker-action and longer-action insulin formulas became the preferred brands by almost all people with diabetes on insulin therapy. Each of these innovations has generated a patent, giving the companies that create the new insulin formulas 20 years of exclusivity in the marketplace without threat from generic copycats.
"Each time the improvement was made, it was patented. And the patents extend well into the 21st century," she said.
Dr. Lipska described how insulin has rapidly become more expensive in recent years, which has even led to a class action lawsuit filed by insulin users against major insulin manufacturers. She argued that she and her fellow doctors have embraced new improvements in insulin without fully considering the rising costs for patients.
Read more: Price-fixing Alleged in Lawsuit Against Insulin Makers
She shared a patient's recollection that a vial of insulin cost $1.49 in 1972, which would be $8.86 now when adjusted for inflation. In 2004, that same vial would cost $60, and today it would go for roughly $300, she said. Improvements in performance are no longer justifying those spikes in prices, she said.
"The latest generations (of insulin) are not light years different from those we had about 10 years ago," Dr. Lipska said.
She fears that Dr. Banting's fears of a monopoly in insulin pricing has been realized. Instead of waiting for legislative or judicial remedies that might force down the price of insulin, she called on her fellow doctors to reexamine whether older-generation insulins, like those available over the counter, might still be a viable option for some patients with Type 2 diabetes.
It's imperative that doctors do what they can to make sure that insulin remains as affordable as possible for those with diabetes, she said. That is in keeping with the thinking of those who created insulin therapy nearly 100 years ago.
"Their intent was to make insulin available to all who needed it, and I think we really can't let them down," she said.