Pumps
FDA Warns Medtronic of Paradigm Pump Problems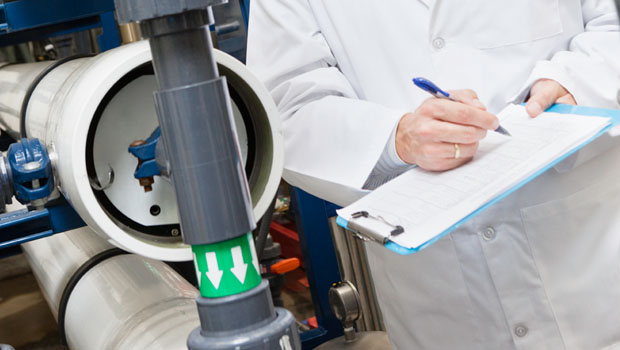 Medtronic's Paradigm Insulin Infusion pump has run afoul of U.S. health regulators in 2013. In June, the U.S. Food and Drug Administration issued a Class 1 recall for the pump, warning of the possibility of over-delivery or under-delivery of insulin because of a manufacturing flaw. And in September, the FDA sent a warning letter to Medtronic chastising the pump-maker for multiple quality-control violations at the Northridge, California manufacturing plant where the Paradigm pumps are made.
During a near-month-long inspection of the Paradigm facility earlier this year, FDA officials found numerous manufacturing and quality control issues which the agency says "are not in conformity with…current good manufacturing practice requirements", according to the warning letter. While acknowledging that Medtronic has made efforts to address the issues found during the inspection, the FDA contends the pump company either has not done enough to address the shortcomings or has not documented its efforts well enough.
In an emailed statement to Insulin Nation, Medtronic spokesperson Amanda McNulty Sheldon writes that Medtronic has been working "swiftly and comprehensively" to address the FDA's concerns.
"The warning letter acknowledges the extensive work we have already completed to address many of the observations noted by the FDA. The company will respond with additional steps that will be taken to address any concerns raised as quickly as possible," she writes.
In early June, the FDA warned healthcare professionals and pump users in a Class 1 recall notice about the possibility of problems with tubing connectors for the Paradigm insulin pump. The FDA warns that "If insulin or other fluids come in contact with the inside of the tubing connector it can temporarily block the vents that allow the pump to properly prime." The flaw could cause the over-delivery or under-delivery of insulin, the FDA warns.
While the Paradigm pump has encountered some bumps in the road, 2013 has been a good year for Medtronic. The pump manufacturer announced in September that the FDA approved its MiniMed 530g smart pump. It is the first pump approved in the U.S. to use algorithms to automatically shut off insulin delivery if it detects that blood sugar readings dip too low (For more information, see Insulin Nation's "Medtronic's 'Artificial Pancreas' Gains FDA Approval"). In fact, the FDA inspection of the Northridge facility came as a result of Medtronic's ultimately-successful MiniMed 530g application.
Thanks for reading this Insulin Nation article. Want more Type 1 news? Subscribe here.
Have Type 2 diabetes or know someone who does? Try Type 2 Nation, our sister publication.