Research
Dual-Hormone ILet Poised to Begin FDA Testing in 2017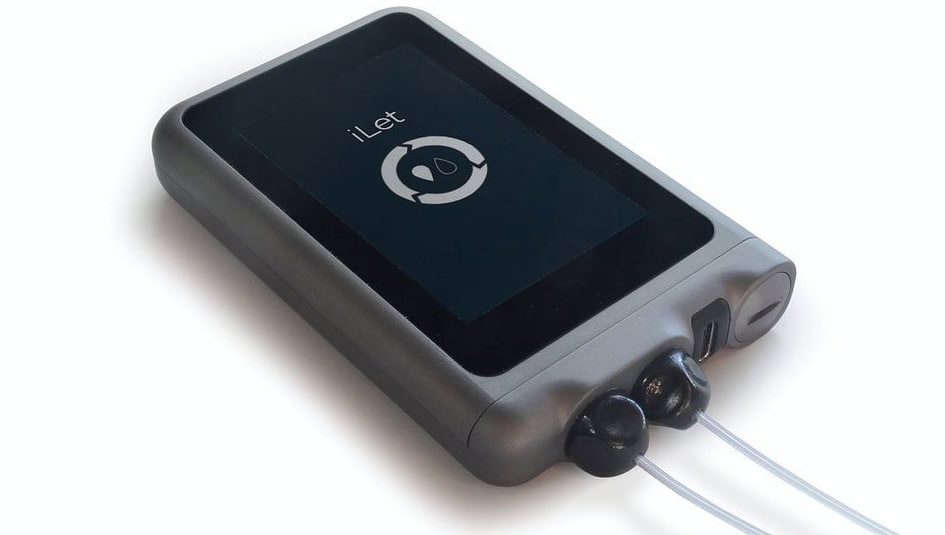 For the past 14 years, Dr. Ed Damiano, a Boston University engineering professor, has been working on the iLet, a compact artificial pancreas system by Beta Bionics now in its third generation of design after three years of investigational human trials. Recently, Dr. Damiano spoke with Insulin Nation via telephone about the progress being made to bring the device to market.
Read more: How did the iLet perform against the Medtronic 670G?
The iLet (formerly known as the "bionic pancreas") is a compact dual-reservoir pump and controller which takes a CGM reading at five-minute intervals to activate delivery of insulin or glucagon through separate side-by-side cannula lines. The third-generation prototype now being tested employs a Dexcom G5 CGM and incorporates a receiver and a touchscreen into the pump unit.
The system's insulin delivery function can be set to run with a threshold suspend setting or to run as a closed loop. The wearer begins by entering his or her weight and meal size; the meal size is not in calories or carbohydrate count, but in general size. Over several days of continuous use, the system memorizes changes in the the user's glucose levels and the user's eating pattern to create a history for calculating appropriate basal and bolus amounts. With such a system, there is no need for the user to continue with pre-snack or pre-meal carbohydrate counting. Instead, the wearer uses the touchscreen before eating to answer simple questions such as "Is this a normal-sized meal for you?" The iLet also can be set to use glucose trend data rather than a threshold number to suspend insulin delivery, offering a possibly better safeguard against the onset of hypoglycemia.
Read more: NIH Funds Four Artificial Pancreas Trials
Dr. Damiano believes the iLet is now nearly poised to commence FDA clinical trialing. There remains one more study to be completed in the last quarter of 2016 to observe outpatient use of the third-generation dual chamber pump combined with a dual line infusion set. Upon completion of this study, Beta Bionics expects to undertake the pivotal trial necessary for its FDA clearance application in 2017.
The first arm of that trial, to start in mid 2017, will involve delivery of insulin only. The iLet will undergo a more complicated process to FDA clearance than the Medtronic 670G because the FDA requires separate trials into the safety of administering glucagon in micro-doses by automated device. If it can be established that glucagon can be safely administered in small, periodic doses, then the trial to test administration of insulin and glucagon side by side will commence. Altogether, the process should take between 16 to 18 months. Dr. Damiano expects that additional pediatric trials will be needed, as well.
Beta Bionics is a benefit corporation, a category of business entity created to focus on the pursuit of the public interest. Ventures such as Beta Bionics are required to file an annual report, open to the public, specifying how the business has acted for the public good. Dr. Damiano believes that Beta Bionics is the first medical device company to operate as a benefit corporation and to seek crowdsource funding.
In May of this year, Beta Bionics posted its crowdfund offering and its business plan with Wefunder, an SEC-registered portal that specializes in financing start-up ventures. According to its SEC filing, Beta Bionics set a target to raise $50,000 by December 31, 2016. Six months from the time that the company went live on Wefunder, it had already secured $1 million in capital stock subscriptions, the limit fixed for crowdfunding in any 12-month period. An NIH grant, and a start-up investment by Eli Lilly have raised an additional $21.5 million. That's a lot of money, but it won't be enough, as Dr. Damiano estimates it will cost $35 million to get the iLet through the 2017-2018 pivotal trial. However, if the initial interest in the iLet is any indication, investors will likely make sure the system has the funds needed to get before the FDA.
If the iLet were to receive FDA approval, it would raise the bar for automated insulin delivery systems and redefine what pump systems might be given the name of "artificial pancreas."
For a video presentation on glucose control outcomes from the iLet investigational trials click here.
Thanks for reading this Insulin Nation article. Want more Type 1 news? Subscribe here.
Have Type 2 diabetes or know someone who does? Try Type 2 Nation, our sister publication.