Type 1 Thoughts
In this video for World Diabetes Day, we go deep into the Type 1 mind to see how people with diabetes look at the world.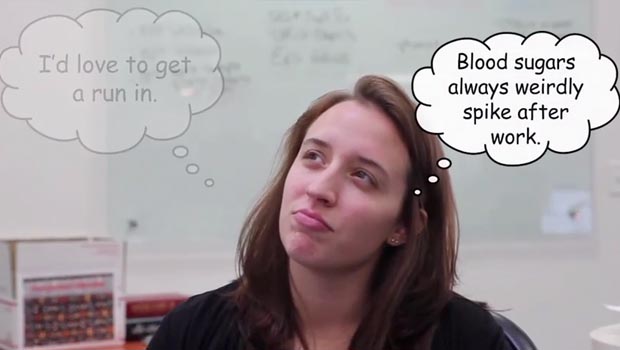 Do you find that you can't look at food without thinking of carb counts? Do visions of blood sugar readings dance in your head? You're not alone. People with Type 1 diabetes just look at the world differently.
Using special (made-up) technology, we track Type 1 thoughts of a young woman in this video in preparation for World Diabetes Day:
Is this the way you look at the world?
Thanks for reading this Insulin Nation article. Want more Type 1 news? Subscribe here.
Have Type 2 diabetes or know someone who does? Try Type 2 Nation, our sister publication.