Living
Help a Mom of a Child with Type 1 After Harvey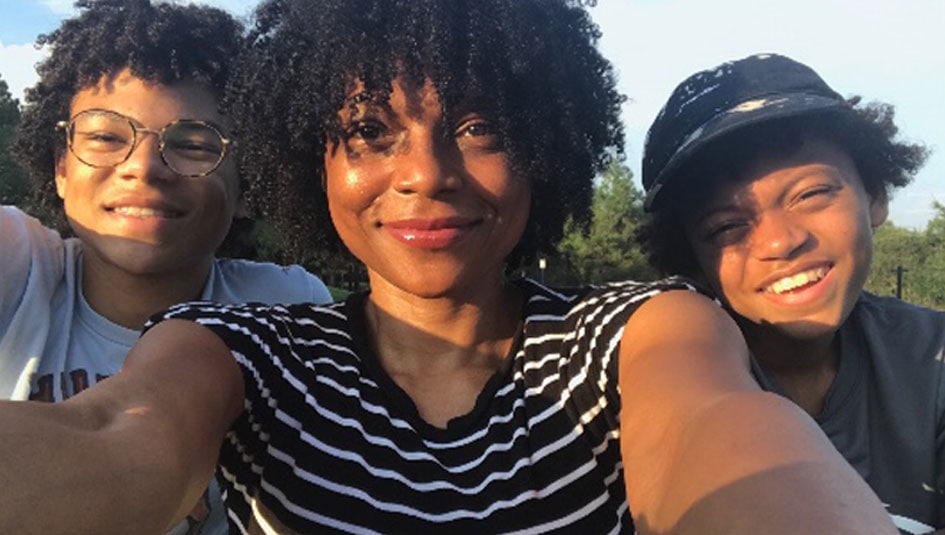 Tropical Storm Harvey is a vast humanitarian crisis made up of thousands of individual crises. We know there must be hundreds, if not thousands, of people with diabetes in the Houston area who are now struggling with their self-care amidst the chaos of the flooding. As the flood waters begin to slowly recede, we are now able to hear some of the individual stories of that disruption.
On August 30th, CNN interviewed LaQuishe Wright, a mother who had to flee the storm with her two children; one of those children has Type 1 diabetes. Ryan, age 12, was diagnosed with Type 1 when he was 10 months old. His diabetes was a big factor in Wright's decision to flee the storm on August 26th.
"With storms like this, growing up in the Houston area, we've always had to be very vigilant about making sure that we maintain electricity and can get to emergency care if needed. So, I was hyper-aware of what was at stake if we weren't able to get out of the neighborhood," Wright said, according to the transcript of the televised interview.
Insulin Nation first learned of Wright's story when Diabetes Mine posted a photo of the interview on its Twitter feed.
On @CNN – D-Mom in Katy, TX shares story of evacuating home on Sat w 12+17 yr old sons, youngest has #T1D. Now stranded in hotel. /1 pic.twitter.com/2B3vhvUgoQ

— DiabetesMine (@DiabetesMine) August 31, 2017
Wright told CNN anchor Brooke Baldwin that she and her children were safe and dry in a hotel room, where they will stay until they can move into a FEMA-issued hotel room for at least 30 days more. Unfortunately, her home in Katy, Texas has fared much worse. Wright estimated in the interview that her home would be under four to six feet of water by storm's end, and she posted on her Facebook page an aerial view of her submerged neighborhood. Like many in the Houston area, Wright did not have flood insurance for her home.
"We've been in the house for 17 years, and it's never flooded. We've never had issues with flooding at all. We weren't in a floodplain zone at all, which is why we didn't have flood insurance. What actually flooded us was the release of the Barker Reservoir," she said in the interview.
Wright is the founder of Q Social Media, LTD, a social media management company. She founded the company shortly after her son's Type 1 diagnosis. A San Diego Tribune profile describes how she went to a Channing Tatum movie one afternoon in 2006 to escape the stress of her son's care, and she was taken with the actor's performance. After the movie, she found she couldn't find much information about the then-fledgling actor online, so she created a webpage for him. Tatum contacted her about the site and she eventually became his Twitter manager. Her other clients now include the author Nicholas Sparks and two movie studios, among others.
Despite her recent struggles with the storm, Wright professes feeling grateful. She said in the CNN interview that other neighbors had to be Helivac-d out of the storm. Gratitude was a sentiment that she echoed on her Facebook page.
"Let me start this by saying, as I sit dry and safe in my hotel room with the souls I love the most, I really am grateful. Grateful that we made it out before the streets flooded, found a good hotel close to home, and have all of the comforts of life we need," she wrote.
Her mother has created a GoFundMe page to help offset the costs for the next couple of months in the aftermath of Harvey. If you would like to contribute, you can do so here:
JDRF, the American Diabetes Association, and Insulin For Life USA have partnered to bring diabetes supplies to the diabetes community affected by the storm. You can learn more about how to donate and stay updated on the relief effort at by clicking here.
Do you have an idea you would like to write about for Insulin Nation? Send your pitch to submissions@insulinnation.com.
Thanks for reading this Insulin Nation article. Want more Type 1 news? Subscribe here.
Have Type 2 diabetes or know someone who does? Try Type 2 Nation, our sister publication.