Treatment
Weekly Injectable Notches Another Study Victory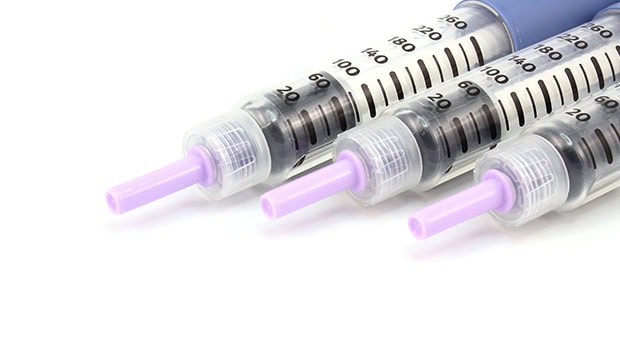 As Type 2 diabetes progresses, some people with the condition must supplement their body's natural insulin production with drug therapy. This can include taking GLP-1 drugs, a relatively new drug therapy which encourages the body's natural insulin production and lessens the body's insulin needs.
One drawback to GLP-1 drugs is that they often must be injected semi-regularly, adding to the weekly fingerpricks and injections many with diabetes already must endure. GLP-1 drugs also have been known to cause some side effects when taken. Because of these two reasons, drug companies have been working hard to develop new GLP-1 drugs that are more effective and can be injected less frequently. Now, the drug maker Novo Nordisk believes it may be close to getting a better GLP-1 on the market.
The company reported success with their new trial GLP-1 drug, semaglutide. According to the company announcement, the once-a-week injection saw promising results in a late Phase III study. In the trial, semaglutide helped trial participants achieve improved blood sugar control; it also reduced the need for injected insulin for people with Type 2 diabetes. The drug did all this despite needing to be injected fewer times than GLP-1 drugs currently on the market.
In the study, participants were either given semaglutide or a placebo injection to go with their long-acting insulin therapy. 79 percent of those treated with semaglutide achieved A1C scores below 7 percent, which is the treatment target set by the American Diabetes Association (ADA). Those on semaglutide also saw weight loss up to 6 percent, as the drug slows down the rate at which food empties from the stomach into the small intestine.
This marks the fifth successful Phase III trial for the drug, and Novo Nordisk is already conducting a sixth. Despite such positive results, the company has not given a timeline for when it will submit the drug for FDA approval.
Novo Nordisk already dominates the GLP-1 field with its current generation GLP-1, Victoza, which requires once-a-day injections. The company is also planning to develop an oral version of semaglutide, according to a report in FierceBioTech.
Save