The Race for Optimum Insulin Control – Artificial Intelligence vs. Biotech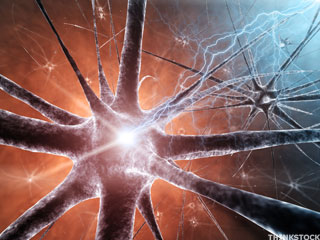 Managing blood glucose is difficult even with the current array of insulin options.
'Rapid-acting and long-lasting analogues still feature the steep dose-response curve that is the key shortcoming of conventional insulin. That makes for the fine line between an effective dose and one that sends blood glucose levels too low …' said Harry Destecroix, CEO of Ziylo, which was just acquired by Novo Nordisk.
Industry leaders are pursuing two paths for achieving better insulin control.  Both smarter devices and smarter insulin have tremendous promise.
Smart Insulin — Novo's acquisition of Ziylo telegraphs their plans to develop smart insulin with a proportionate response to varying glucose levels. Ziylo's synthetic lectins are based on 20 years of research. The molecules bind to glucose with high specificity and insulin is locked "into a synthetic lectin scaffold, maintaining it in an inactive state until blood glucose levels rise." Only at this point will lectin bind to glucose thus releasing its insulin cargo.
"For smart insulin, you need a very good on-and-off switch. What we have discovered here is how to bind glucose" said Destecroix. By combining Ziylo's glucose-binding molecules with Novo Nordisk's insulin capabilities, there is the potential of developing an effective GRI (glucose-responsive insulin).
Smart Devices — Tandem Diabetes' introduction of their t:slim X2 pump with Basal-IQ Technology shows their ongoing commitment to integrating artificial intelligence into their devices.
The device contains software designed to look 30 minutes into the future to determine where glucose levels are heading. It delivers insulin when glucose levels are anticipated to be high and suspends delivery when glucose levels are projected to be low. According to Kim Blickenstaff, the goal here is to offer people with diabetes a simple-to-use automated delivery device that reduces the time spent low.
One result of smart devices may be that they may create opportunities for generic insulin.  The first generation of fast-acting insulins are already coming off patent, and intelligent devices like Tandem's Basal-IQ Technology may well be able to achieve excellent glucose control with these older insulins.
Source: Smart insulin developer Ziylo nabbed by Novo Nordisk …. http://www.bioworld.com/content/smart-insulin-developer-ziylo-nabbed-novo-nordisk-potential-800m-deal-0