Treatment
Medicare Told to Cover CGMs in Ruling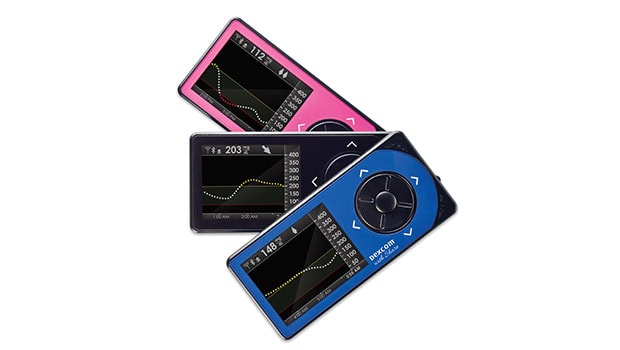 Medicare doesn't typically provide coverage for continuous glucose monitors (CGMs), as insurors who oversee Medicare coverage have long argued that CGMs are a "precautionary" device rather than a "medically necessary" one. Now, that argument's premise is facing serious questions in federal court and in the Medicare appeals process.
The first case that successfully pushed back against the policy involved Wisconsin resident Jill Whitcomb, who has had Type 1 diabetes for 40 years. Ms. Whitcomb was first prescribed a CGM by a nurse practitioner, and she used it successfully during a six-month trial. In 2011, she sought to have the device covered under her UnitedHealthcare Securehorizons Medicare plan. The Medicare-insuring contractor denied the claim.
She appealed through the complex Medicare appeal process. Two years later, when she'd reached the administrative law judge (ALJ) level of appeal, a judge determined that even though a CGM didn't fit into Medicare's definition of "glucose monitor," the benefit was indeed available under her plan. UnitedHealthcare appealed to the Medicare Appeals Council, which reversed the decision by arguing that a CGM is a "precautionary" rather than "medically necessary" device. Ms. Whitcomb took her appeal a step further to the federal district court for eastern Wisconsin. In May 2015, a federal judge ruled that the Medicare Appeals Council decision was in error and sent the case back to the council. That's where the case now stands.
Debra Parrish, a former DHHS staff attorney who now represents Ms. Whitcomb, successfully pushed back against UnitedHealthcare's outdated understanding of what a CGM does. She also was able to show that a CGM represents a more efficient and less error-prone method of keeping tabs on one's glucose count, and that the device was more capable of warning the user or a caregiver of the onset of a dangerous high or low, than a traditional meter. Therefore, she argued, it shouldn't be seen as a mere convenience or precautionary device. In an interview with Insulin Nation, Parrish said the appeal has the potential to be a landmark case that could change Medicare's CGM policy.
"The challenge was filed against the [Medicare benefit contractor's] entire policy…not just against a specific claim," Parrish said. "The judge in that matter found that a CGM is a durable medical device. We asked for any and all medical opinions upon which the Medicare contractor relied stating that a CGM was precautionary, [and] the contractor conceded they had relied on no medical opinion."
The Whitcomb case is not the only one making this point. On April 29, 2016, an administrative law judge in the Medicare Civil Remedies Division ruling on a similar case invalidated an insurance benefit exclusion – again, the insuror had tried to argue that CGMs were precautionary equipment. The order again took insurors to task for failing to use scientific data to back up this argument.
"The contractor and CMS [Center for Medicare Services] have not produced any record in the form of peer-reviewed literature, medical opinions, or even an analysis from an individual with a medical background that supports a conclusion that a CGM is never reasonable and necessary irrespective of the beneficiary's condition," the judge wrote.
In this case, the judge had reviewed all of Medicare's requirements for coverage and determined that CGMs in fact meet the coverage requirements, said Parrish. In a practical sense, then, wider acceptance of CGMs by practitioners, patients, and private insurors is forcing the Medicare program and Medicare insurors to revisit their justifications for denying the benefit, she said. Approximately 95 percent of commercial insurors cover CGMs, according to an article appearing in American Journal of Managed Care.
The order will take effect by May 30th unless the Department of Health and Human Services challenges it. Because this ruling applies to a Medicare-insuring contractor who does business in several states, it could have a nationwide effect.
We extend grateful appreciation to our colleague Parker Brown, staff writer for MedPage Today, for valuable research assistance.