Treatment
Dexcom CEO Talks New CGM and Accessible Technology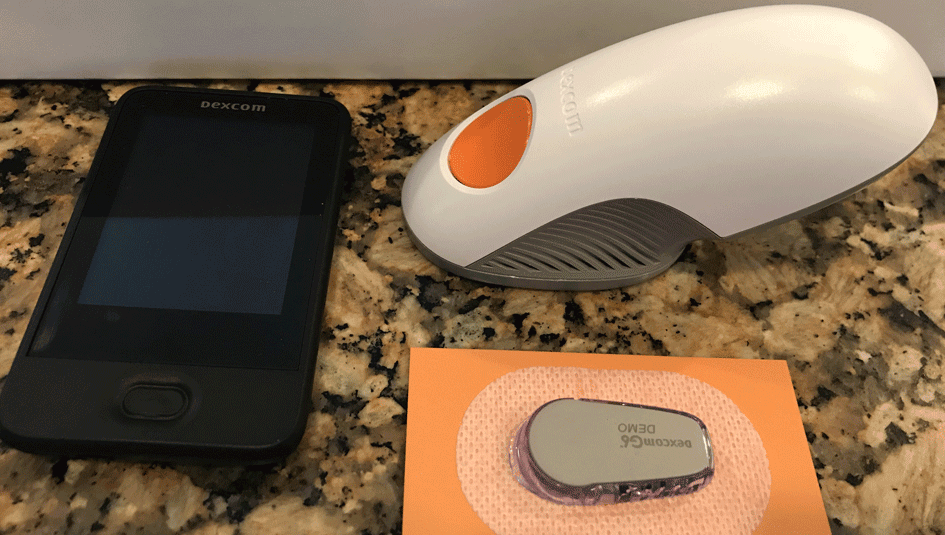 Last week, the FDA approved Dexcom's G6 continuous glucose monitor. The primary selling points of the new device include the following:
Fingerstick Elimination: No fingersticks are needed for calibration or diabetes treatment decisions.
Easy Sensor Applicator: A complete redesign of the sensor applicator allows for one-touch, simple insertion.
Discreet and Low Profile: A redesigned transmitter with a 28% lower profile than previous generation Dexcom CGMs makes the device comfortable and easy to wear under clothing.
Acetaminophen Blocking: A new feature allows for more accurate glucose readings with no medication interference.
Predictive Low Alert: A new alert feature predicts hypoglycemia before it hits to help avoid dangerous low blood sugar events.
Extended 10-Day Sensor: A 10-day sensor allows for 43% longer wear than previous generation Dexcom CGMs.
As others have noted, some of these selling points need to be clarified. Take, for instance, fingerstick elimination. While the device does not require calibration for treatment decisions, users can still enter readings if they want to do so. (Current Dexcom users frequently report that the factory calibration is off on the first day of use.)
The extended 10-day sensor also presents a caveat, since there is no option to restart the sensor and use beyond the approved time frame. Many current Dexcom users can get an extra week of use simply by restarting the sensor after seven days. (Of course, when they do so, they are using the device beyond the FDA-approved limits.) This "restart" is not an option with the G6 model, which will certainly mean higher out-of-pocket costs for individuals.
Another point worth clarifying? The predictive low alerts are based only on CGM readings and slope. They do not calculate insulin on board, activity, carbohydrate content, or other variables, since there is still no means for users to input this data. However, Dexcom CEO Kevin Sayer told Insulin Nation, this kind of analytic capability is definitely on their radar. "We would love to have that information," he said.
He also told us that the company is working hard to make the transition to the new generation "as seamless as it can be." Toward that end, Dexcom will implement an upgrade program, through which individuals with a valid prescription can trade G5 sensors for G6. (Note: they will not accept sensors already in the home.) He has no doubts that users will be very satisfied with the upgrades, which will be launched to the public in the second quarter of this year: "People will love this," says Sayer.
Because Dexcom has already detailed the specs of the G6, I took the opportunity to ask the company's leader about accessibility when we spoke. Specifically, I asked what Dexcom is doing to increase the affordability of the system and what the company is doing to make its technology accessible to individuals who have hearing impairments, visual impairments, or other conditions.
Sayer acknowledged that CGM systems—not to mention, insulin—are out of reach for too many: "I agree these things need to be more accessible to everyone." Regarding access to technology, he reminded that Dexcom has pushed Medicare and Medicaid to approve the CGM, even though, with this business model, the device-maker accepts pricing that is lower than in the commercial sphere. As for insulin affordability, that change "needs to be a grassroots effort." Sayer acknowledged the uphill battle that advocates face, given the relatively small percentage of people who are impacted by Type 1 diabetes among the general public. But he is hopeful that the many different arms of the community—patients, doctors, device-makers, organizations—will make an impact together.
But again, cost is not the only barrier to the CGM; the technology itself can be prohibitive. Will there ever be a feature to translate on-screen text to audio? Is it possible to supplement audio alerts with visual alerts, such as blinking lights? "We're working on it," says Sayer. The company needs to consider the costs and benefits of such changes, since they want to make the device user-friendly for the most people. Sometimes, he explained, adding configurations can decrease overall performance.
Speaking of accessibility, the G6's "easy sensor applicator" appears to be an improvement for anyone with nerve damage or involuntary movement in the hands, since its one-touch insertion does away with having to carefully adhere, twist, and turn intricate parts. My spouse has a slight tremor in his dominant hand, which, although ordinarily unnoticeable, makes the application of the current Dexcom sensor very difficult. This is especially so when our 8-year old with T1D is wiggling. One little twitch, and we're out a sensor.
Some have noted that the new applicator uses a lot of plastic (see above), and there is currently no recycling program. This is true. But in our case and, I imagine, many others', it is far more preferable to dispose of the applicator than the precious commodity (the sensor).
As a final note, Sayer reminded me that the process of creating such products and then getting FDA approval can be lengthy. So, users calling for certain features today won't see those improvements for another year or eighteen months, perhaps longer. In the meantime, the G6 is sure to significantly improve life for those fortunate enough to have access to it.
If you want to read more about the G6, visit Dexcom's FAQ page.
Do you have an idea you would like to write about for Insulin Nation? Send your pitch to submissions@insulinnation.com.
Thanks for reading this Insulin Nation article. Want more Type 1 news? Subscribe here.
Have Type 2 diabetes or know someone who does? Try Type 2 Nation, our sister publication.