Treatment
Bigfoot's Artificial Pancreas Could Hit the Market by 2018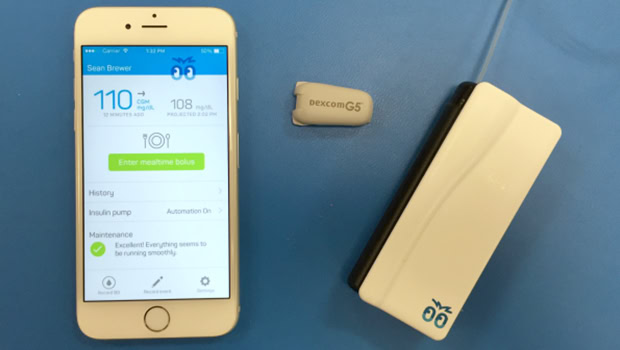 There are several companies and groups of researchers racing to bring an artificial pancreas to market, be it one that automates insulin delivery or one that does this and provides glucagon, as well. One of the more intriguing entrants into this race is Bigfoot Biomedical, which grew out of a DIY artificial pancreas project created by co-founder Bryan Mazlish. In 2015, Bigfoot made a splash by acquiring the pump manufacturing assets of the now-defunct Asante Solutions.
We asked Bigfoot spokeswoman Melissa Lee to give us an update on the young company's progress. The following is an abbreviated version of our email interview with her:
Can you give a quick explanation of Bigfoot's approach to the artificial pancreas?
Bigfoot's approach to automated insulin delivery is what we call "human-centered" automation. We believe that diabetes management should be tailored around the way you live, rather than make you have to work around your devices' designs.
With the Bigfoot system, the person with diabetes will wear a Dexcom continuous glucose sensor, a Dexcom G5 (or later) transmitter, and our insulin pump. They will be able to control both of these with a smartphone. When you set up your system, you'll be asked only two questions: "What is your basal insulin dose?" and "How afraid of hypoglycemia are you?"
With this information, the Bigfoot system will learn your physiology and make basal insulin adjustments as it detects glucose trends and changes. At meals, you'll tell it how many grams of carbohydrate you're eating to allow the system to deliver your bolus dose of insulin. The rest of the time, you'll be off and running. You'll have a window into the system from your smartphone and will hopefully not have to think much about your diabetes management until the next meal or site change.
Can you give us a timeline for when this might hit the market?
Sure. It looks like this:
By the end of the second quarter of 2016, we plan on having an in-clinic study, with lots of medical supervision for safety. In late 2016, we'll have what they call a "hotel study", where participants use the artificial pancreas in more of a real-world setting, but have help on hand at all times in case of problems. In early 2017, we'll conduct a large, three-month-long study involving a few hundred participants. We're aiming for FDA submission by the end of 2017 and to have our artificial pancreas product on the market by the end of 2018, pending FDA approval.
Have there been unexpected challenges with this project?
The tremendous challenge before us was recruiting the right expertise across a variety of areas – software, hardware, manufacturing, project management, clinical development, etc. We've done it and assembled a dream team. The challenge now will be to find more talent of that same caliber as we expand.
When we last spoke, you had raised $6 million in capital and were looking to raise another $12 million. Have you reached that goal?
We are making great strides in generating interest from investors, having raised over $15 million so far. We've set our next goal at acquiring another $15 million and will announce when we've achieved that.
(This interview has been edited for length and clarity.)
Thanks for reading this Insulin Nation article. Want more Type 1 news? Subscribe here.
Have Type 2 diabetes or know someone who does? Try Type 2 Nation, our sister publication.