Treatment
A New Way to Keep Insulin Cool This Summer
How many people with diabetes forgot about a vial of insulin in a hot car or in the outside pocket of a backpack until it was too late?
One of the many drawbacks to insulin is that it's temperature sensitive; if it gets too hot or too cold, it becomes unusable. To combat this, Germany-based solar energy engineer Amin Zayani has designed a portable, dog tag-sized device that tracks the fluctuating storage temperature of a medication's environment. If the insulin is at risk of spoiling, the device alerts you via a free mobile app available in iPhone and Android markets. The device is called Insulin Angel, but it also works to protect other temperature-sensitive medicines.
Once the device is synced with the mobile app, the user can select their insulin brand or other temperature-sensitive medications from the Insulin Angel database, which contains all manufacturer information for recommended storage temperature. If the device detects a too-high or too-low temperature, you'll be notified to fix the problem before the medication goes bad. The app is "smart" and knows when you're at home or work, so it won't bother you with incessant "Did you forget to bring your insulin?" notifications, Zayani says. Parents of children with diabetes also can receive notifications on their own devices should their children not respond to Insulin Angel warnings.
According to Zayani, the product is ready to be manufactured, but he needs more orders to finance a large-scale production run. Insulin Angel's Indiegogo page offers several different donation packages to get it off the ground. Donors can receive a single device or a 5-pack, or can choose to help partnered organizations distribute the devices in developing countries. Zayani requests that "Pioneer" contributors who receive the first batch of Angels provide feedback on the app's overall functionality.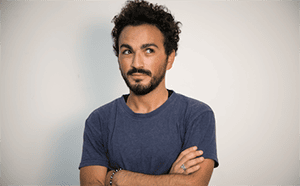 "Community feedback is one major motivation for us to go to a crowdfunding platform," Zayani explains in an email interview. "Their input will help us tweak the user interface and the user experience of the apps. Then updates will be seeded automatically."
Zayani, who has been insulin-dependent for eight years, says his own frustrations with the medicine drove him to create the device.
"My insulin lost some of its effectiveness during hot summer days when I forgot about it [in] my backpack. [Also], once, I had to throw my entire stock away because the fridge broke."
Insulin Angel has a goal to raise $55,000. Anyone who is interested in this campaign can visit their website, or go to their Indeigogo page to contribute. Even if you can't contribute, Zayani wants to hear from you.
"Sharing your diabetes story with us or simply sending us some kind words and a smile means the world to us," Zayani concludes.
Thanks for reading this Insulin Nation article. Want more Type 1 news? Subscribe here.
Have Type 2 diabetes or know someone who does? Try Type 2 Nation, our sister publication.