Living
Parents Who Withheld Insulin Guilty of First Degree Murder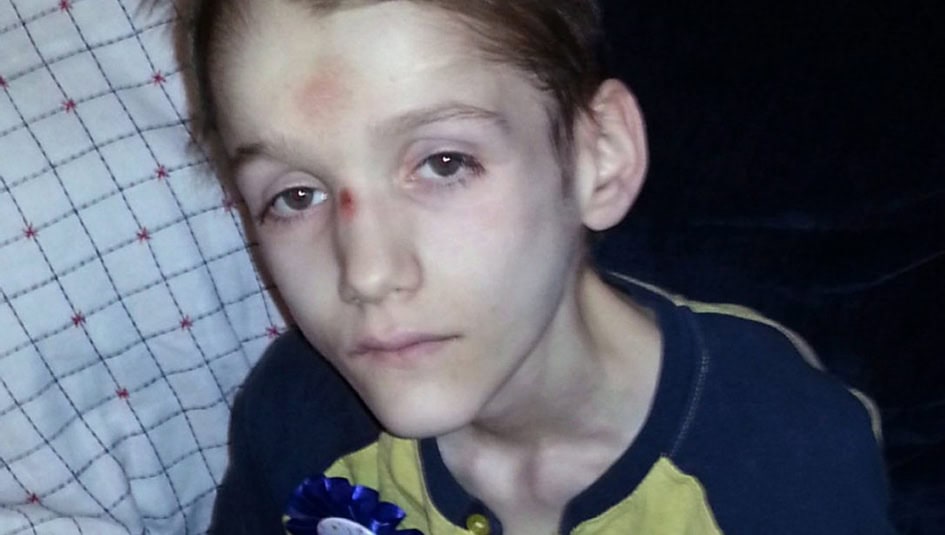 It would seem as if Alexandru "Alex" Radita, who had Type 1 diabetes, had lived in a time before insulin therapy. A video of his 15th birthday party shows an emaciated boy determinedly trying to open a birthday gift despite his visible weakness. There is a large sore on his nose, and even though he doesn't smile in the clip provided, it is clear he is missing teeth. Three months after the video was taken, Alex would finally succumb to bacterial sepsis; he weighed 37 pounds at the time of his death.
On February 27, 2017, a judge in Alberta, Canada found Alex's parents, Emil and Rodica Radita, guilty of first-degree murder of their child; it was determined they willfully failed to give Alex proper medical care for his Type 1 diabetes over a prolonged period of time. The parents were sentenced to life in prison with no chance for parole for the next 25 years.
Read "Parent Refuses Insulin for Teen with Type 1."
Justice Karen Holder found that they were guilty of a crime more serious than manslaughter because of the active and premeditated steps they took to avoid treatment for Alex. Justice Holder declared that Alex's death came about from a years-long pattern of withholding care and isolating Alex from others who could provide care.
"His death was unnecessary and completely avoidable….Alex's confinement did not only arrive from his illness, which was directly caused by the Raditas' decision to withhold life-saving insulin and medical treatment. It is also as a result of their intentional isolation of Alex from anyone who could intervene on his behalf," Justice Holder said, according to a Global News report. "Without Alex's confinement, the Raditas would not have been able to carry out their plan to provide Alex with less and less insulin until they provided none, or to withhold medical care until he was dead."
News reports say that Emil and Rodica Radita had moved three times to slip off the radar of Canadian social services. In Ontario, they were investigated when an infant girl of theirs had died, and again when Rodica Radita twice initially refused lifesaving medical treatment for an infant boy, according to a National Post report. In British Columbia, it was Alex who was the focus of the investigation. Diagnosed with Type 1 diabetes at age 2, he was hospitalized in 2003 because his parents weren't adhering to his insulin therapy. When he was brought to the emergency room, he was emaciated, undergoing multiple organ failures, and was hours from death, according to the report.
Alex was removed from the Radita home and put into foster care, where he thrived. A photo taken during that time shows a plump and smiling six-year-old. Then, in 2004, Judge Gary Cohen ruled that the Raditas likely had learned their lesson, and legally deserved the chance to care for Alex once again; he was returned to the parents. The Raditas were supervised for six months and then fell off the radar of social services until 2009, when a social worker noted that Alex had missed two diabetes appointments but did not follow up, according to the National Post report. His family had moved to Alberta.
Emil and Rodica Radita, members of the Romanian Pentecostal Church, practice faith healing and hoped that prayer would be enough to treat their son's diabetes, according to information disclosed at the trial. On the day of Alex's death, they told their church that Alex had died and been resurrected. Later, during a 911 call, Emil spoke matter-of-factly with a dispatcher from outside the house where he found his son unbreathing and unresponsive.
The judicial systems of both Canada and the U.S. often must strike a delicate balance between religious freedom and child welfare when it comes to parents refusing medical treatment on religious grounds. In the U.S., the chances of a parent being prosecuted for failing to treat a child's diabetes might depend on where that parent lives. A 2016 Pew Research report found that 34 states and the District of Columbia have exemptions to child abuse statutes for parents who refuse medical treatment in conflict with their religious beliefs. In addition, some states offer more protection for these parents under criminal child abuse and neglect statutes, and six exempt some parents from manslaughter laws in these cases.
However, these exemptions do not always shield parents from prosecution. Sometimes, those parents may not be prosecuted for child abuse, but may be prosecuted successfully on other charges. In 2013, for example, the Wisconsin State Supreme Court upheld the reckless homicide conviction of two parents who failed to treat their daughter's Type 1 diabetes because of their religious beliefs. While the couple had some protection from child abuse and neglect charges under Wisconsin law, it was determined that this protection did not extend to homicide charges, according to a Milwaukee-Wisconsin Journal-Sentinel report.
Also, while a parent may not be prosecuted for neglect or child abuse based on religious beliefs, a judge still might decide to remove a child from a home if that child is not getting needed medical care. In Alex's case, unfortunately, he was eventually given back to his parents after being removed and, as one social worker put it during his parents' trial, that proved to be a death sentence.
Thanks for reading this Insulin Nation article. Want more Type 1 news? Subscribe here.
Have Type 2 diabetes or know someone who does? Try Type 2 Nation, our sister publication.