Living
High-Risk Pools Likely to Return with ACA Replacement Plan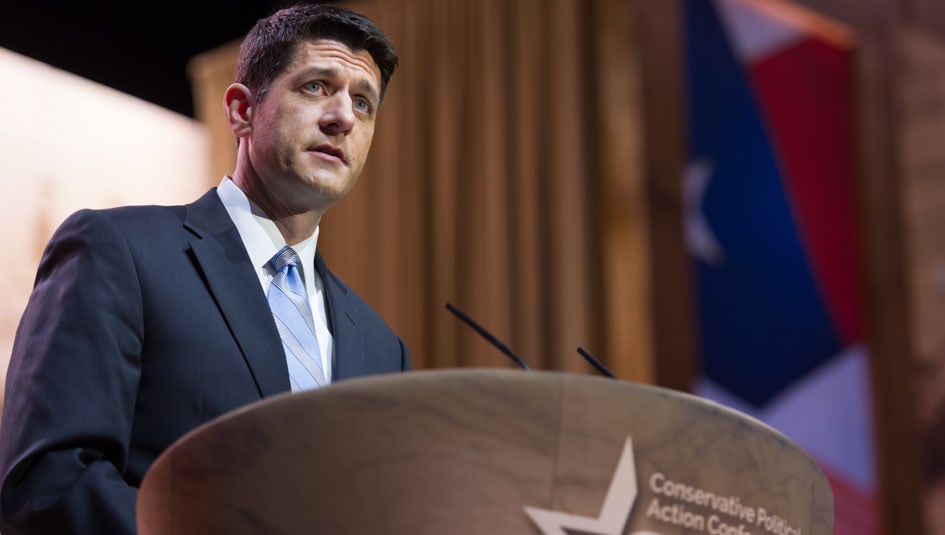 There is buzz in Washington D.C. that Republican members of the House of Representatives will unveil a plan to repeal and replace the Affordable Care Act in the coming week. This plan is expected to have the backing of many rank-and-file Republicans in the House, but so far no details have been disclosed about it. The guarded nature of the bill has led some lawmakers in both parties to go off in search of it, with cameras following closely behind.
(Democrats kept many details of the Affordable Care Act close to the vest just before voting on it in 2010, as well.)
Read "12 Takeaways from the House Plan to Repeal Obamacare."
All major healthcare legislation must address how to successfully tackle the costs of those who utilize health care the most – those with chronic conditions. In recent years, there have been two competing strategies for providing coverage for those with diabetes and other chronic conditions:
-Before the Affordable Care Act, many lawmakers tried to contain the costs of coverage for those with chronic conditions by grouping individuals into what is known as high-risk pools. In this scheme, participants would pay higher premiums than average, but premiums would also be partially subsidized by fees within other parts of the health care system or from other taxpayer dollars. Depending on where people lived, they could be barred from having health insurance because of a preexisting condition, and they weren't always able to find a plan they could afford.
-With the Affordable Care Act, and the Massachusetts state plan that preceded it, everyone was mandated to provide coverage. This was done to expand the pool of low-use participants in the healthcare marketplace. The expanded pool of premiums would help health insurance companies offset the costs of providing coverage for those with high utilization of health services, and no one was barred from health insurance access. The government also expanded Medicaid coverage to provide subsidies for low-income individuals. While most health care economists agree that the law likely slowed the rate of growth of health care costs, it also was not always possible for some individuals to find a plan with affordable premiums or coverage, especially within states that declined the option to expand Medicaid coverage.
Both approaches required some form of subsidization to cover those with chronic conditions, but the difference was in how much and from what source. This was often hard to quantify, as some subsidies would come downstream. In the high-risk pool approach, for example, those costs might show up as unpaid emergency room visits or delayed treatment for chronic conditions that resulted in higher costs.
Those who favor repealing and replacing the Affordable Care Act have begun talking up a return to the high-risk pool model. One high-risk pool program that has been held up as a model has been the Minnesota Comprehensive Health Association (MCHA) plan, according to a report by Kaiser Health News in partnership with Minnesota Public Radio. Backers of high-risk pools say MCHA brought down premiums for most health care consumers. However, as the report highlighted, MCHA plan premiums cost on average 25 percent more than regular plans, and this priced out some who needed coverage; one high-risk pool enrollee described paying premiums of $18,000 a year. Also, this state plan was propped up by subsidies that came from fees on employer-provided plans, and required $173 million in subsidies in its final year of operation.
According to the report, House Speaker Paul Ryan has proposed earmarking $25 billion to subsidize high risk pools for 10 years. However, a nonpartisan health care group, the Commonwealth Fund, says that some $178 billion will be needed to cover subsidies every year.
Subsidies may be a sticking point among Republican lawmakers, and could thwart a repeal-and-replace effort, as a group of Republican lawmakers known as the Freedom Caucus stand to oppose health care bills that they see as fiscally irresponsible, and that could include bills with new subsidies. While Republicans have a large enough majority in the House of Representatives to bear some defections from the final vote tally, they will need to unify behind a bill to get it passed without Democratic help in the Senate.
All this is to say that while there is some doubt whether repeal-and-replace will pass, if it does, there is little doubt that the replacement plan will reinstitute high-risk pools.
Thanks for reading this Insulin Nation article. Want more Type 1 news? Subscribe here.
Have Type 2 diabetes or know someone who does? Try Type 2 Nation, our sister publication.