Living
Our Son's Highs and Lows Were Treated as Behavioral Problems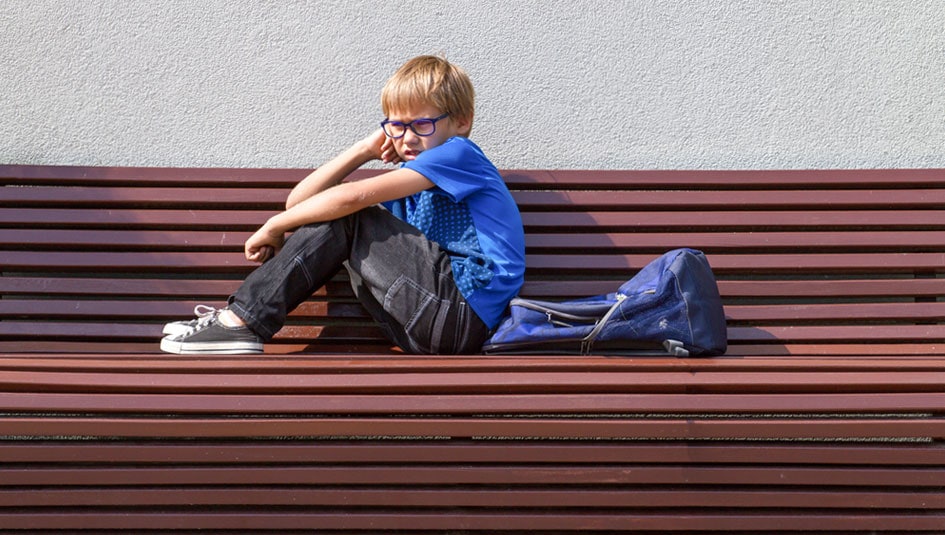 Our son was diagnosed with Type 1 diabetes at the age of four after the nurse at his preschool recognized his symptoms and advised to have him tested. Between her experience with diabetes and his teacher's desire to learn how to care for a student with Type 1, the return to school after diagnosis went as smoothly as one could hope.
When it came time to transition from preschool to kindergarten, we were nervous as we met with the nurse from the elementary school. This nurse quickly eased many of our concerns – she'd taken training classes at the Joslin Center, where our son went for his endocrinologist visits. The school nurse made communication a priority and held multiple staff trainings each year so that everyone knew the signs for lows and highs, even if they weren't likely to encounter a student with Type 1. Our son's kindergarten teacher was already familiar with diabetes and his first grade teacher had taken one of the same training courses as the nurse. For two full school years, it felt like we were all on the same team.
Read "The School Nurse Who Cares for 8 Kids with Type 1."
Second grade, however, was an entirely different story. The new schedule was our first indicator that the school year would be challenging. Gym and recess were back to back in the morning, and lunch wasn't until one o'clock in the afternoon. We voiced concerns that this would wreak havoc on our son's glucose levels, but we were told the school could not and would not change the entire schedule for one student. It seemed we had no choice but to deal with it.
Read "Substandard Type 1 Diabetes Care in Utah School Alleged."
Then we learned that our son would be the teacher's first student with diabetes and she hadn't received any formal training. We met with her and the nurse a week before school started to go over his doctor's orders and to figure out how to make a difficult schedule work. His teacher assured us she could handle our son's needs and understood the signs for highs and lows. We discussed how we had had a rough summer, filled with roller coaster numbers and two seizures from overnight lows, and that we were working on getting him a pump and a continuous glucose monitor.
The trouble began less than three weeks into the school year. Our son came home several days a week with notes from the teacher about his lack of focus and his irritability in class. We asked her to write down the approximate times he misbehaved in class so we could check it against his glucose log. We discovered that many of the times she had difficulties with him he'd had an extreme high or a low that day, or both. The log was not detailed enough to rule out a purely behavioral issue, so that's how the incidents were treated. Every time.
That November, our son started on pump therapy. Two months later, he began using a CGM. We spent time educating the nurse and his teacher about how these tools worked. We hoped that the pump and CGM would finally stop the constant spikes that were usually followed by sharp drops, and this would help his teacher discern when his behavior was a symptom of his glucose levels.
Unfortunately, things did not improve on either front. Highs and lows continued to be treated as behavioral issues, often punished by loss of free time or recess. Complaints were made about his need for frequent bathroom trips when his glucose levels were high. He struggled to keep up with the class due to all the time spent in the nurse's office. More than once, we picked him up from school to find him dangerously low or feeling ill from a sustained high, accompanied by a note from the teacher about his behavior. The stress from it weighed on all of us and eroded our son's self-esteem.
We had several meetings with his teacher and finally the principal to address the situation, but each time we came away feeling more powerless and frustrated. For months, we explored our options. We knew families who set up 504 plans for their children, but while it worked well for some, others wished they'd never gone that route. Switching school districts wasn't feasible and there were no private or charter schools in our area. After much thought and research, we decided homeschooling was our best choice.
The first official day of homeschool was a turning point. For the first time in months, our son was excited about school again. Even better, since we owned the activity and meal schedule, we finally saw real benefits from the pump and CGM. His A1C dropped below 9 and he went from spending only 5 percent of the time in the normal range to 60 percent. A year later, we moved to California, where the homeschooling laws are even more accommodating and there's greater resources and better access to other homeschoolers.
Our son, still homeschooled, is currently finishing up eighth grade. He's doing well in all subjects, taking his third year in German, and about to become the first black belt with Type 1 diabetes in his Tae Kwon Do studio. Homeschooling is not without its challenges, especially now that we've entered the teen years, but it was the right choice for us, and the benefits are unmistakable.
There are good schools, teachers, and nurses willing and able to help you meet the challenges you and your child with Type 1 face during a school day. Unfortunately, not everyone is converted to the cause, so be aware of your rights and keep an open mind to your education options. We owe it to our children to provide them with an environment that can empower them to reach their full potential, whether that's at school or at home.
Thanks for reading this Insulin Nation article. Want more Type 1 news? Subscribe here.
Have Type 2 diabetes or know someone who does? Try Type 2 Nation, our sister publication.