Living
Even Motivational Speakers Have Bad Blood Sugar Days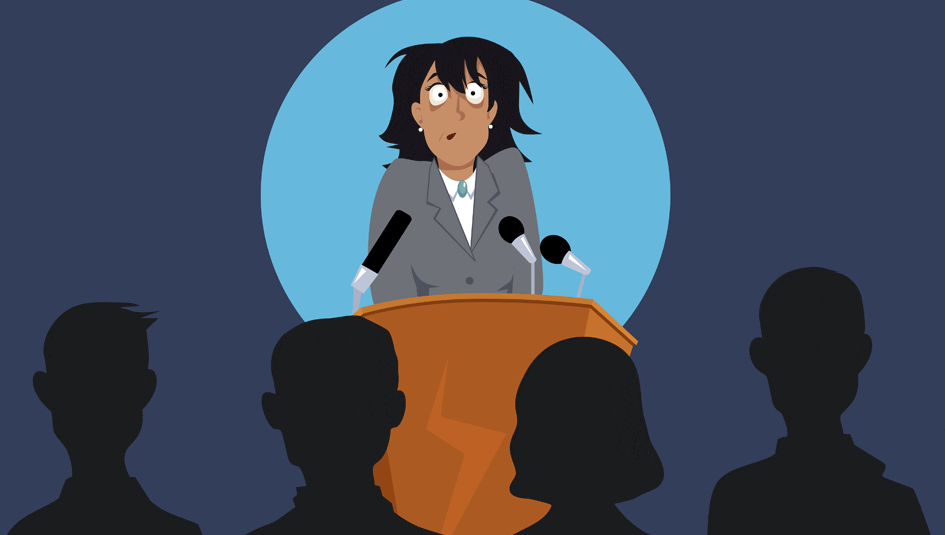 Diabetes activist Quinn Nystrom has written a memoir called If I Kiss You, Will I Get Diabetes?, about growing up with Type 1 diabetes. In this condensed excerpt, she discusses the pressure to be perfect as a public speaker with Type 1 diabetes.
I woke up one morning with my insulin pump lying next to me on my bedside table. It was no longer connected to my body. And my continuous glucose monitor was on the floor. I must have pulled them both out sometime during the night. My mind raced. I live alone, and one of my biggest fears is having a dangerously low blood sugar overnight.
I jumped out of bed to grab my regular meter on the dresser. I pricked my pointer finger and watched as the machine counted down 5,4,3,2,1….489 mg/dL. I felt like I had a bad case of the flu, including a terrible headache and a jumpy stomach.
And my confidence was shaken. How can I control my diabetes if I'm capable of pulling out my pump infusion set in my sleep? What if I hadn't woken? My mind quickly descended into an assortment of dangerous possibilities.
Going back to bed and pulling the covers over my head was not an option. I was scheduled to speak at a Rotary meeting about my journey with diabetes. I was not going to cancel, so I dressed and drove to the event.
As a motivational speaker, I try to inspire the audience with an upbeat message, but I blamed myself for low blood sugars and high blood sugars. It was hard to be honest about the struggles because I want to be a good example for others. As I drove along, I felt inadequate. What am I doing? What am I going to say to them?
That morning in Waconia, I was introduced by a lovely woman named Nancy. She spoke of my background as a speaker with the American Diabetes Association. She then paused and said, "My mother recently passed away. She lived with diabetes for 65 years." Nancy paused again and looked out over the crowd. "It isn't an easy illness to live with. My mother was a survivor."
Nancy inspired me to be brutally honest. Instead of giving my usual speech, I delivered a raw perspective on what it feels like to be a 25-year-old woman with Type 1 diabetes and concluded the speech with what had happened the past evening. I shared my fears of dying in my sleep because of undetected low blood sugar. I also told them about striving to be perfect, to be an inspiration for others, with perfect blood sugars and a perfect life. I didn't want to show any weakness. I admitted that I needed to ask others for help in this difficult journey.
I looked over to Nancy, and she was weeping. She jumped out of her chair and walked to the podium. "Quinn, you have honored my mother's memory today. Thank you."
I learned an important lesson that day from Nancy. We do each other a disservice when we edit our life stories into an impossible string of successes. Perfectionism is not a strength, and vulnerability is not a weakness.
We thank Quinn Nystrom for sharing four passages of her book with us. To buy If I Kiss You, Will I Get Diabetes, or to book Quinn Nystrom for a speaking engagement, please click here.
Do you have an idea you would like to write about for Insulin Nation? Send your pitch to submissions@insulinnation.com.