Living
Double Tragedy for Family of Manchester Arena Terror Attack Survivor with T1D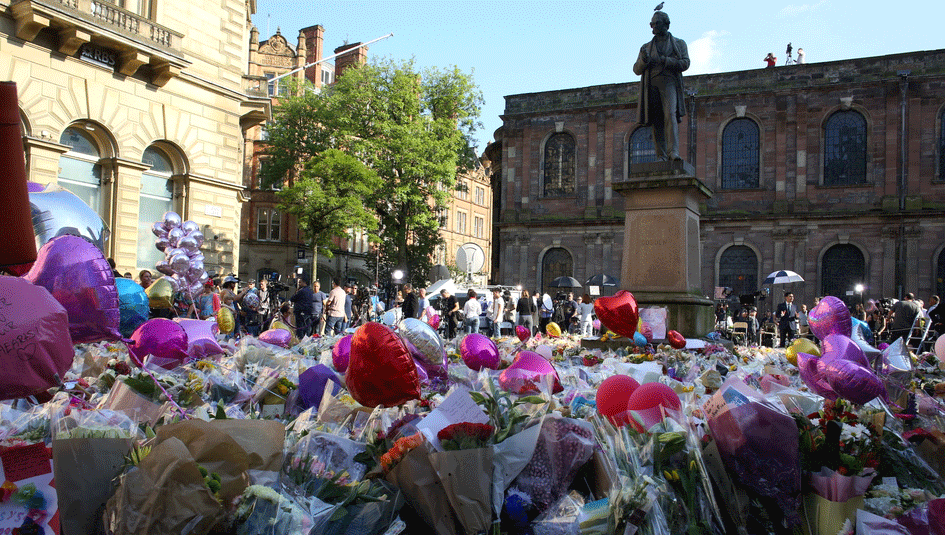 A UK teenager who survived the Manchester Arena terror attack recently died from complications related to her Type 1 Diabetes in her residence hall. Zara Ahmed, 18, was studying forensic science at John Moore's University. The exact details of her death are unknown, as autopsy results have not been released. Her mother suspects, "She started vomiting which meant her sugar levels dropped and then that took over her."
Her family released this tribute: "Losing a child is a parent's worst nightmare and no amount of words can capture the loss and grief that Zara's parents, Asefa and Kaleem are feeling at this moment."
Zara was diagnosed with Type 1 Diabetes before she turned one. For the last seventeen years, she has required daily insulin injections and a strictly controlled diet. But, according to her parents, she didn't let her disease hold her back. She "embrac[ed] life and everything that went with it." She loved shopping, socializing with friends, and food. "Denied treats that most children take for granted, it was little wonder that Zara developed a love affair with food and boy, did that girl love food," her parents reminisced.
The shock of Zara's death was especially felt by her paternal grandmother. Within an hour of hearing the news, Zara's grandmother died of what the family is calling a "broken heart" (a heart attack). Addressing her daughter in tribute, Zara's mother said, "Your grandma made sure she did not let you go alone and also joined you less than an hour later to hold your hand to heaven…We all love you so much."
Zara's younger brother, Zak, also has Type 1 Diabetes. The two siblings were very close. According to family, Zara had a habit of squeezing his cheeks and calling him "soo cute."
In May of 2017, Zara attended the concert of her favorite singer, Ariana Grande, where a suicide bomber killed over twenty and injured hundreds. A proud and devout Muslim, she was disturbed that any individual could hurt others in the name of the same religion. In the aftermath of that event, she maintained a strong sense of faith and never hid her beliefs from others. According to family, "[h]er faith remained unshakeable epitomised on her Facebook page in her own immutable style: 'I'm taken…by Allah innit!'"
However, Zara wasn't always as forward with her diabetes. Her mother explains that "Zara wanted to be known as Zara not 'Zara with diabetes.'" Often, she did not report feeling unwell because she didn't want to burden her family or cause them to worry. This reluctance may have contributed to the escalation of the emergency, but it is not evident that it did.
The family reports that they are coping "one day at a time." They want to increase public awareness about Type 1 Diabetes and have encouraged interested donors to contribute to Diabetes Research UK.
Do you have an idea you would like to write about for Insulin Nation? Send your pitch to submissions@insulinnation.com.
Thanks for reading this Insulin Nation article. Want more Type 1 news? Subscribe here.
Have Type 2 diabetes or know someone who does? Try Type 2 Nation, our sister publication.