Tumor Discovered
"My tumor in my pancreas was discovered in February 2017 at Pronto Soccorso in Manduria Italy.  I immediately flew to Sweden and was hospitalized at Karolinska/Huddinge Hospital in Stockholm.
The news was not good.  I was too old and the operation was too complicated according to most Swedish doctors. 
Search for Options
Rather than give up, I contacted a lot of different hospitals in Europe for information including CNAO in Pavia, Italy about their Hadrontherapy program.
I contacted Professor Claudio Bassi, Verona, Italy in June 2017 who is very experienced in pancreas surgery. He recommended that I contact his Italian colleague in Stockholm, Professor Marco del Chiaro who was born in Lucca and graduated from Pisa University in Italy.
Treatment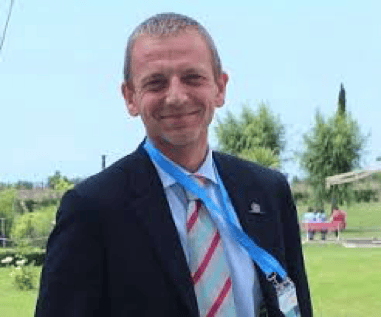 As step one to prepare for the operation I had 10 chemotherapy sessions at Karolinska Radiumhemmet in Stockholm.  The chemo used was type N-Pak-Gem (link).
After the chemo, I went for one week to Puglia, Italy in August 2017 to recover and prepare for the operation.  
The operation to remove my pancreas was done in Karolinska Hospital in Huddinge and occurred in early September 2017.  It was a lengthy operation (10 hours in the OR) and I was in the hospital for one week.  
I returned to Puglia in October 2017
Starting in October and continuing into January 2018, I had 8 more chemotherapy sessions in Stockholm.  
Recovery
There were many side effects from the chemo and complications from no longer having a pancreas.  I lost 30 kg in weight.
However, things improved and I slowly recovered while I stayed in Puglia in the Spring and Fall of 2018 and spent the summer in Sweden. 
I now live wintertime in Puglia, Italy, and summertime in Sweden.
How do I feel?
I take insulin regularly and enzymes for digestion.  I avoid sugar and carbohydrates, and am more tired than usual, with some mood variations.
But none of this matters compared to having a wonderful life.
My Recommendations
I have had tremendous support in helping me manage my cancer.  Most importantly, this support has come from Dr. Marco del Chiaro, my wife Sonia, and my Italian friends.
Here is what I have learned: 
Be positive and open with your illness

Learn as much as you can about your disease (Doctors, Internet, Library, Friends)

Do not hesitate to ask for a second opinion

Avoid negative people 

Continue with physical and social activities

Never give up!
There are still a lot of doctors who believe that if you are over 70 years old you are too old for such a complex and dangerous operation.  And that you cannot live without a pancreas!  
Thanks to Professor Marco del Chiaro I have got my "second" life. 
Interestingly, Dr. Marco del Chiaro has left Stockholm and is now Division Chief, Surgical Oncology and Clinical Director, Hepato-Pancreato-Biliary Program at the University of Colorado in Denver, Colorado — See his bio.  I believe he is one of the most skilled doctors in the world in Pancreas surgery!
Editor's Note: If you want to contact Anders, you can email him here.