Living
Type A Type 1s Live Longer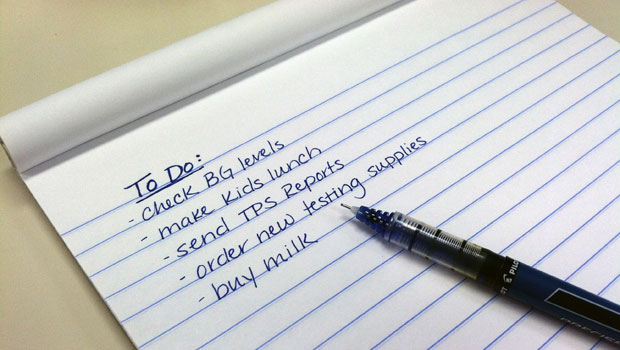 You have to be organized to stay on top of Type 1 diabetes, so it's no surprise that a new study has found that people with Type A personalities seemingly live longer than their peers.
Researchers analyzing Type 1 data found that for every 1-point increase on the Bortner Rating Scale for Type A behavior there was a corresponding 1% decrease in all-cause mortality for patients over a 22-year period. In layman's terms, that means Type 1s who are Type A are outliving their peers, according to the report in Medpage Today. The findings fly in the face of a body of research which suggests that people with Type A personalities often suffer higher mortality rates because of their perchance for coronary artery disease and other stress-related complications. Diabetes researchers speculate that when it comes to diabetes, it helps that people with a Type A personality tend to be very goal-oriented and proactive, two traits conducive to keeping BG readings within an optimal range.
However, the study also underscored the importance of psychological care for people with diabetes, as the beneficial effects of being a Type A were wiped out if a patient suffered from even moderate depression. Researchers say more research is needed to better understand the connection between heart disease, depression, and the Type A personality.
The team of researchers was led by University of Pittsburgh epidemiologist Trevor J. Orchard. The findings of the study were originally published in the journal Diabetes Care.
Thanks for reading this Insulin Nation article. Want more Type 1 news? Subscribe here.
Have Type 2 diabetes or know someone who does? Try Type 2 Nation, our sister publication.