Living
Type 1 Organizers Help Plan Nationwide Protest for Health Care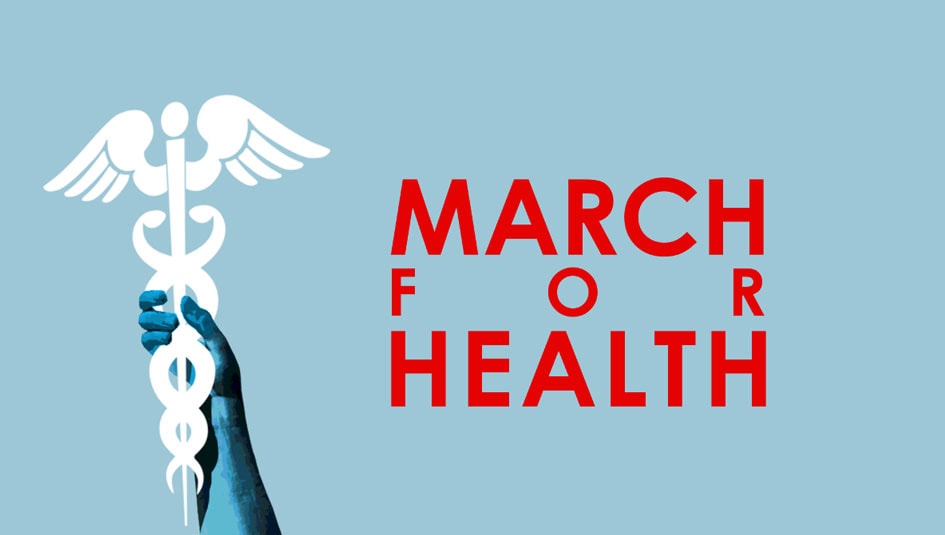 In recent years, the Type 1 diabetes community has become very good at mobilizing those affected by Type 1 into an effective force for advocacy. Now some people with Type 1 are using those same organizing skills to organize others with chronic conditions for a series of protest marches on April 1st in defense of affordable health care.
People with diabetes have spearheaded the initial effort to organize March for Health, a protest to persuade legislators to defend the right to affordable health insurance that provides adequate coverage for those with chronic conditions. The march is in response to recent Republican-led efforts to repeal and replace the Affordable Care Act, although march organizers are quick to emphasize that the protest is nonpartisan in nature.
The idea for the march germinated during a recent diabetes conference in early 2017, and advocates from both the Type 1 and Type 2 communities quickly reached out to other patient advocacy groups to quickly pull the rally together. Leyla Mansour-Cole, a national organizer for March for Health, says she and many of her fellow organizers had never before planned a protest or a rally.
"A lot of us have never done anything like this, and we're learning the ropes as we go along," Mansour-Cole said. "It makes a very true movement (because) we don't have a lot of pressures on us from outside forces."
March for Health organizers hope thousands will turn out at rallies across the country and at an online rally to make their voices heard. The group has come up with a health care Bill of Rights for Americans. Items on the list include that:
No one loses coverage as the result of any new legislation
Medicaid and Medicare continue to remain entitlements
Those with pre-existing conditions receive exactly the same rates and the same access to coverage as everyone else without any waiting periods
Women receive exactly the same rates and access to coverage as men
While those who favor repeal-and-replace legislation say it's necessary because they believe the Affordable Care Act has failed or is failing, march organizers disagree. The organizers fear that proposed replacement legislation will leave those with chronic conditions, and other Americans, worse off. They want to warn lawmakers that there is a cost to voting for health care legislation that might leave a significant percentage of constituents without coverage, said Erin Akers, a March for Health organizer.
"If they are going to vote to take away their health care, we're going to vote to take away their jobs," Akers said.
Mansour-Cole said that organizing the rallies has given her a chance to have important conversations about health care. She has found that many don't remember what health care policy was like before the Affordable Care Act became law, and she has had to educate others about bygone unpleasantries like high-risk pools and denial of coverage for preexisting conditions.
"We have to first educate people on what they stand to lose," she said.
Akers puts it in starker terms. She says that should the Affordable Care Act be repealed by the proposed legislation, many people with chronic conditions will not be able to get even basic needed health care.
"They're suddenly fighting for the very right to stay alive," Akers said.
With a vote on the House Republican plan possibly planned this week, there is always a chance that the April 1st rallies will take place after health care legislation to repeal the Affordable Care Act becomes law. The march will go on regardless, Mansour-Cole said.
"It doesn't become less important that lawmakers listen to us just because they pass legislation," she said.
Regardless of what transpires between now and April 1st, Mansour-Cole hopes that the bridges built between the different health care advocacy organizations will endure after the march.
"Building those bridges is one of the fantastic byproducts of this march," she said.
To view a U.S. map with planned marches or to read the March for Health Bill of Rights, click here.
3/21/2017 – This article was edited to include contributions from the Type 2 diabetes community, a fact which was omitted by a reporting error.
Thanks for reading this Insulin Nation article. Want more Type 1 news? Subscribe here.
Have Type 2 diabetes or know someone who does? Try Type 2 Nation, our sister publication.