Living
The Australian Pro Basketball Player with Type 1 Diabetes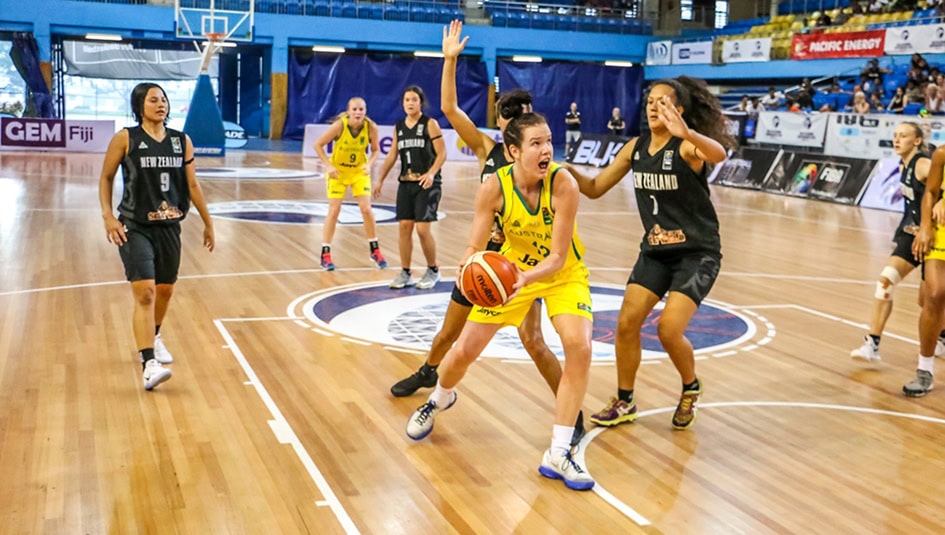 Standing at 6'4" with an imposing post presence, 18-year-old Lara McSpadden has morphed into one of the standout young players in Australia's Women's National Basketball League (WNBL) in Australia. She is the youngest player on the roster for the Sydney Uni Flames, a team that is coming off a championship season during her rookie year. Before joining the Flames, McSpadden helped lead the U-17 Sapphires of Australia to a gold medal in the under-17 world championships in women's basketball, according to an SBS TV report. With the victory, the Sapphires became just the third team from Australia to win gold in that tournament.
McSpadden might never have pursued a career in pro sports if her parents hadn't believed that children with Type 1 diabetes could stay active after diagnosis. At eight years old, she was diagnosed with Type 1 after her mother noticed the warning signs of the condition. Luckily for McSpadden, her parents encouraged her to continue to play sports after diagnosis, according to a JDRF Australia profile. To stay on the court, she must carefully monitor her glucose levels and eat well, but she says that this health-first approach to her career will help her stay healthy in the long run.
McSpadden has drawn inspiration from other professional athletes who have learned to manage their type 1 diabetes and still go on to achieve successful careers. She credits inspiration to Australian Rugby player Brett Stewart, who has opened up publicly about his obstacles with Type 1 diabetes. She also has inspired others, and not just on the court. McSpadden has served as an ambassador for Diabetes NSW & ACT, an important Type 1 diabetes charity in Australia. The Flames also recently partnered with the Diabetes NSW & ACT and the International Diabetes Foundation (IDF) in an effort to support diabetes communities in Australia and all over the world.
Thanks for reading this Insulin Nation article. Want more Type 1 news? Subscribe here.
Have Type 2 diabetes or know someone who does? Try Type 2 Nation, our sister publication.