Living
Seven GIFs to Describe Lows.
Recently, we asked our readers on Facebook to find a fictional character who best describes what they are like when they are low. Here were a few responses:
I'm like Kramer from Seinfeld…always bursting into the room with a crazy idea.
-Mary R.
I'm like Joffrey Baratheon from Game of Thrones.
-Kent L.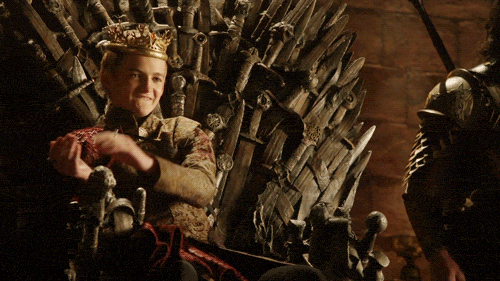 When I'm hypo, it's definitely Edgar from Men in Black. When my son and I saw this scene in the cinema, I just whispered, "He's a diabetic having a hypo," and we spent the next 10 minutes trying to be quiet as we cried laughing.
-Ruth W.
I'm like Jar Jar Binks from Star Wars when I'm low.
-Jamie S.
Frankenstein 😈
-Jeff H.
I'm the Bill Murray character in What About Bob?
-Hanne B.
I'm like Miss Piggy from The Muppets – I start hitting, kicking, and screaming.
-Mandy B.
If you'd like to join in some silliness on a serious subject, email me your choice at cidlebrook@epscomm.com.
All comments were subject to editing for clarity.
Thanks for reading this Insulin Nation article. Want more Type 1 news? Subscribe here.
Have Type 2 diabetes or know someone who does? Try Type 2 Nation, our sister publication.