Living
Insulin Nation's Naughty or Nice List 2017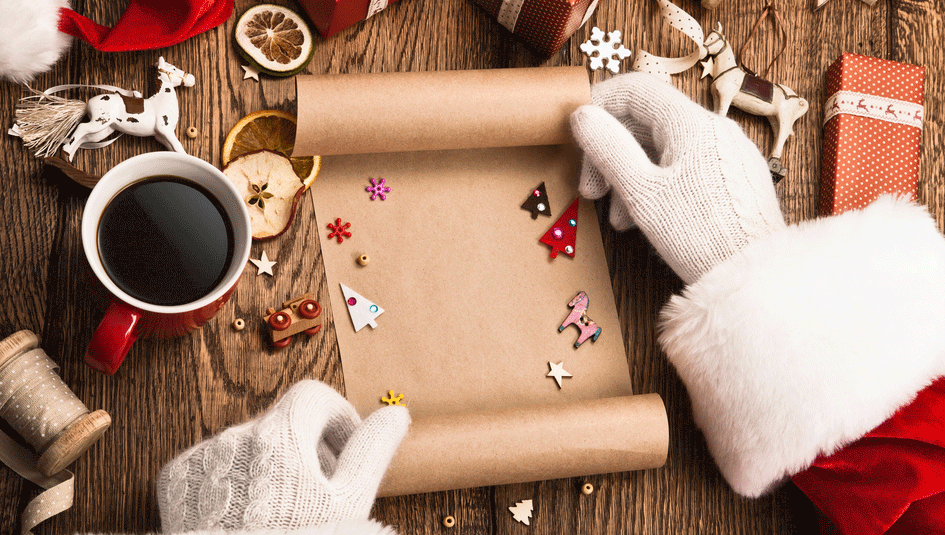 Naughty
1. Instagram Users Who Fat-shamed Jay Cutler
When reality star Kristen Cavallari posted a photo of her and hubby Jay Cutler, who has Type 1 diabetes, enjoying a boat ride in Mexico, users pounced on the not-so-flattering photo of the NFL player in his bathing suit. "WTF did he eat himself," one user posted. Another asked, "Who's the lesbian on the left?" At the time, Cutler was recovering from a shoulder injury that rendered him less active. His diabetes may have also contributed to his mild weight gain, as insulin therapy is known to cause weight to fluctuate. In any case, it is never okay to fat-shame–nor to jest about sexual preferences. Good thing Cavallari has his back. The reality star slammed haters by posting a picture of a more toned Cutler looking "hot AF."
Read "Jay Cutler Un-Retires to Sign with the Miami Dolphins"
2. Canada Revenue Agency
According to diabetes advocacy groups, this governmental agency just made a disability tax credit less accessible for adults with Type 1 diabetes. Historically, applicants have qualified for the credit by having a physician attest that they spend at least 14 hours per week on activities related to the administration of insulin. But a May 2017 agency memo advises those reviewing the applications, "Unless there are exceptional circumstances, adults with diabetes can generally manage their daily insulin therapy without taking 14 hours per week." Consequently, denials for the disability tax credit have increased 70 percent in 2017, according to Diabetes Canada.
3. Mick Mulvaney
President Trump's budget director blamed people with diabetes for their condition. When asked if the government should provide assistance to individuals who cannot afford medical care (the so-called "Jimmy Kimmel test"), Mulvaney said that there should be "a safety net so that if you get cancer you don't end up broke." But he quickly added, "That doesn't mean we want to take care of the person, or should be required to take care of the person, who sits home, drinks Coca-Cola, no offense, drinks sugary drinks, and doesn't exercise, and eats poorly and gets diabetes. Is that the same thing as Jimmy Kimmel's kid? And I don't think that it is." FYI, Mick, not all incidents of the disease are caused by eating sweets. And no person deserves to be shamed for his or her disease.
4. Jimmy Kimmel
Speaking of Jimmy Kimmel, the comedian deserves coal for his casual joke about diabetes in which he, too, conflated all forms of diabetes. Kimmel made headlines with his caption for a photo that he tweeted to talk show host, Kelly Ripa. Under an image of himself opening a box of pastries, Kimmel wrote, "Thank you for the cookies @KellyRipa – you are sweeter than diabetes #KimmelinBrooklyn." As members of the T1D community were quick to note, diabetes is no laughing matter. And furthermore, many individuals acquire the disease for reasons totally unrelated to their diet.
5. President Trump
According to an Axios report, the Commander in Chief predicted that Justice Sonya Sotomayor's Type 1 Diabetes would force her early retirement. "Her health. No good. Diabetes," Trump is alleged to have told confidants. But there is no reason for his suspicion, as Sotomayor appears to be in good health with control over her disease.
Read "Did Trump Predict Diabetes Will Force Justice Sotomayor to Retire?"
Nice
1. Justice Sonya Sotomayor
Not only will she continue to wield her gavel, Sotomayor will also be exercising her pen. In a recent appearance at Queens College, the Supreme Court justice announced her plans to release three children's books, one of which is inspired by her lifelong struggle with Type 1 diabetes. Sotomayor has already chronicled this struggle for adults in her memoir, My Beloved World. In that book, she writes, "I don't know if they still give [children with diabetes] a list of professions they can't aspire to, but I'm proud to offer living proof that big dreams are not out of bounds." You go, girl.
2. Aaron Perry
The first insulin-dependent African American to complete the Ironman Triathlon continues to impress. This Wisconsin native recently appeared on Megyn Kelly's show to discuss the novel ways in which he is improving access to health services among African American men in his community. Perry, who has Type 1 diabetes, opened a health center in a barbershop in Madison, where patrons can receive free screenings and health education. You can watch the clip here.
3. Jennifer Stone
At the beginning of National Diabetes Awareness Month, the Wizards of Waverly Place star opened up about living with Type 1 diabetes for the last four years. Stone nodded to her co-star, Selena Gomez, for inspiring her to coming forward. Gomez suffers from a different autoimmune disease (Lupus), for which she recently underwent a kidney transplant. Stone expressed hope that more individuals with T1D would feel comfortable sharing their stories.
4. Noah Barnes
At the start of 2017, this 11-year-old boy began a trek across America—from Key West, Florida to Blaine, Washington—to raise awareness about Type 1 diabetes and to fundraise for a cure. Noah walks approximately 12 miles per day, depending on the weather and his blood sugar levels. His father accompanies him on the road, while his mother and siblings provide food, supplies, and other support from an RV. Noah is expected to finish in February of 2018. Read more about his journey here.
5. Robert and Joanne Barnes
To support their son's walk across America, Robert and Joanne Barnes quit their jobs, sold their home, and cashed in their 401K. "Basically everything we own fits in a 10 x 10 storage room," Robert Barnes told one news outlet. The Barnes have relied on their own ingenuity and the charity of others to complete the journey. This enormous leap of faith sets the bar high for other T1D advocates.
Did we miss someone? Let us know by sending a note to submissions@insulinnation.com.
Thanks for reading this Insulin Nation article. Want more Type 1 news? Subscribe here.
Have Type 2 diabetes or know someone who does? Try Type 2 Nation, our sister publication.