Living
How People with Type 1 Handle Holiday Eating
Tips for surviving Thanksgiving & the holiday season.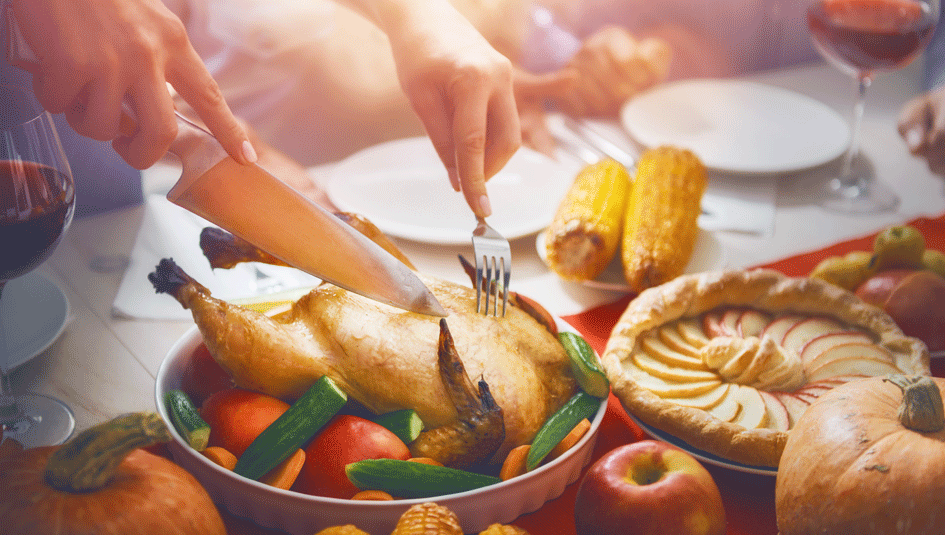 In a survey, we asked readers about how they handled blood sugar management during the holiday season.
We received 118 responses, and tallied up the (unscientific) results. Here's how people answered.
1. We asked whether those with Type 1 still go/went trick-or-treating after diagnosis, and got a resounding "YES."
87% – Yes
12% – No
2. We asked what holiday was the toughest for blood sugar management.
Thanksgiving took first place by a neck.
39% – Thanksgiving
31% – Religious holiday (like Christmas or Hanukkah)
18% – Birthday
12% – Halloween
3. We asked if people prepped for a big eating holiday by maintaining stricter blood sugar control beforehand. Nearly 6 out of 10 respondents said they didn't.
42% – Yes
58% – No
4. We asked whether people knew enough about the carb counts for holiday dishes to manage their blood glucose levels. Most seemed to think they knew enough to bolus and dig in.
78% – Yes
22% – No
5. We asked participants if they felt others should make holiday dishes less carb-centered to accommodate those with Type 1 diabetes. The suggestion was shut down like an awkward conversation about politics at Thanksgiving dinner.
21% – Yes
79% – No
If you have a story to share about the holidays and Type 1 diabetes, please send it to submissions@selfrxmedia.com
Do you have an idea you would like to write about for Insulin Nation? Send your pitch to submissions@insulinnation.com.