Living
Florida Triathlete Champions Type 1 Screening Bill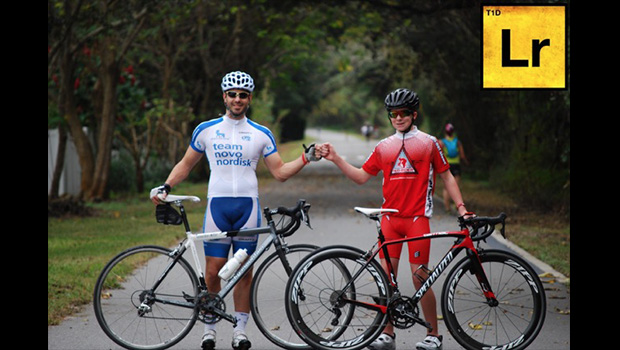 Triathlete Luke Rosser's Type 1 diagnosis a year ago has motivated him, and his mom Meredith, to begin a lobbying effort in the Florida Legislature for a bill to encourage better Type 1 diabetes screening among medical professionals in the state. The proposed measure would be modeled after a similar bill in North Carolina, known as Reegan's Rule.
Luke, age 12, has launched a Facebook page to tell the story of his brush with diabetic ketoacidosis from undiagnosed Type 1 and to urge lawmakers to strengthen early screening for Type 1 diabetes. The Rosser Family wants Florida to mandate blood glucose screening for newborns, with a requirement for further testing at wellness visits through age 17.
This is an ambitious cause. The North Carolina bill filed in January 2015 to mandate infant and toddler screenings yielded a compromise bill which encourages physicians to educate parents of children through age six about the symptoms and dangers of diabetes. Pennsylvania followed suit with a resolution similarly encouraging parent education and stopping short of enacting any mandate. Nevertheless, these measures are viewed by diabetes advocates as significant first steps to stop needless deaths from the unrecognized onset of Type 1.
Luke is a nationally ranked triathlete and a competitive swimmer. He began to feel what he thought was the flu gradually coming on in the week leading up to a swim meet. There were other changes in Luke's physiology that no one caught.
"I was hungry all the time, but I didn't want to eat," Luke said. "I was weak and shaky."
Luke's parents and coaches, not thinking of the possibility of diabetes, wondered if Luke might just have been overtraining.
"No one in our family had diabetes," Meredith says. "We had no idea what it looks like."
Then, when the vomiting and the thirst set in, and Luke had trouble staying awake, a trip to the hospital yielded a blood sugar reading which maxed out the meter at 1400 mg/dL. An endocrinologist was brought in, who quickly recognized Luke's symptoms and went to work to stabilize him.
Meredith and the doctor are convinced that they might have lost Luke if he hadn't been an athlete on a training diet and following a rigorous training regimen. Meredith would know; she and her husband Steve are also triathletes, and she has been working for five years as a coach and trainer. A less durable kid, she believes, might not have bounced back, or could have slipped away undiagnosed.
Luke admits that he drifted into a "life's over" frame of mind soon after he was diagnosed. Then he met Chris Clark, fellow Floridian and the first man with Type 1 to win the three-day Ultra Man competition. Clark invited Luke to lock arms for the final hundred yards of a running heat. Luke has formed friendships with Clark, and with Ironman Jarrod Shoemaker, who accompanied Luke on the ADA 2015 Step Out to Stop Diabetes.
"Chris Clark came into our lives and turned all this on its head," Meredith says. "He's our angel."
Luke's six-days-a-week training regimen has him swimming two miles, on his cycle for three to six miles a day, and running four miles daily. He returns to the Triathalon Nationals in Ohio come August. He also is in qualifying events for state swimming championships and will compete in the State Triathlon Championships in June. And, yes, the Olympics are his objective.
Luke is preparing to make his debut as a lobbyist. Meredith has begun cultivating relationships with the American Diabetes Association and JDRF, and networking online with other diabetes moms to learn the legislative ropes. Her husband Steven, a civil engineer and land developer, is working through his business contacts to become acclimated to statehouse politics. For the Rosser Family, this will be an all-hands-on-deck mission.
"I'm going to be loud, and I'm not going away," Meredith said.
Thanks for reading this Insulin Nation article. Want more Type 1 news? Subscribe here.
Have Type 2 diabetes or know someone who does? Try Type2Nation.