Living
Drafting Your Diabetes Dream Team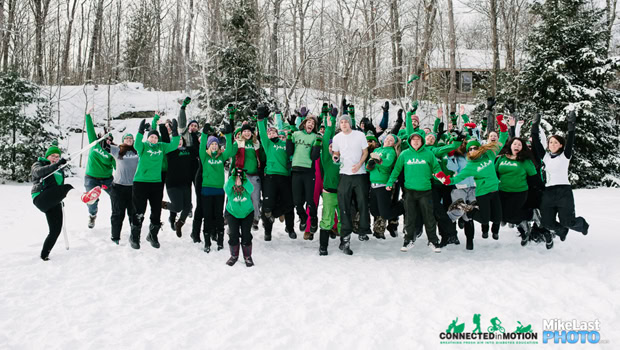 In Shawn Shepheard's new memoir, Life is Sweet, he details how he learned to embrace the challenge of late-in-life Type 1 diabetes. In this edited excerpt, Shepheard discusses the importance of surrounding yourself with the right people to stay positive about diabetes:
The term "dream team" should not be reserved for the American Olympic basketball team or, up here in the Great White North, for the Canadian Olympic Hockey team. It's a term we should all feel free to use; we all can build our very own dream teams in life. To continue with the sports analogy, building your own dream team can be like having all of the picks in the first round of the draft every year. Every day of our lives, we get to choose with whom we invest our time.
When I was diagnosed with Type 1 diabetes I was lost, angry, sad, and confused. It seems that everywhere I looked the news was depressing. Lots of people told me what I couldn't do; what I was craving was a little hope and inspiration. There must have been people who were living well with diabetes, but where were they? This question sent me on my quest to find them, and be inspired by them.
That's when I met Chloe. At age 19, just as she was heading off to university, Chloe was diagnosed with Type 1 diabetes. She searched for support for young adults with Type 1 diabetes and couldn't find it. The workshops and meetings she attended were either filled with people much older or children much younger. She felt alone.
She was looking for another option, so she created one. Chloe found out that there were lots of other people, young people, looking for connection, inspiration, fun, and adventure. She booked an overnight camp for a weekend, put the word out, and 19 people showed up.
That's 19 people living with T1, all coming together for the first time. I was one of them; they let in "older" folks like me (it was the first time that I didn't head to the restroom to check my blood at dinner). We skied, hung out, did the high ropes course, ate, laughed and connected.
From that first weekend, Connected in Motion was born, and now serves people living with T1 around the globe. Their mission is to use outdoor-based activities to bring people with T1 together to share their common experience of trying to stay healthy with diabetes. From that simple weekend, the organization has grown to include activities in 3 Canadian provinces and 2 states in 2013. Last year, Connected in Motion welcomed 869 participants for 56 days of fun.
Why is it important to gather together with other proactive people with diabetes? The thinking is that people with diabetes are often the best experts on their diabetes. By connecting with others in the same boat we exponentially increase our collective understanding of what we're all experiencing every day. Just as importantly, we provide a level of emotional support you can't find anywhere else.
I'm a lucky guy that I found Connected in Motion, and I've made them frontline starters on my dream team. We are the company that we keep.
Photo Credit: Mike Last
To order a copy of Shawn's book, Life is Sweet, or to engage him as a speaker, go to http://www.sugarfreeshawn.com/life-is-sweet/. You can learn more about Connected in Motion at www.connectedinmotion.ca/.
Thanks for reading this Insulin Nation article. Want more Type 1 news? Subscribe here.
Have Type 2 diabetes or know someone who does? Try Type 2 Nation, our sister publication.