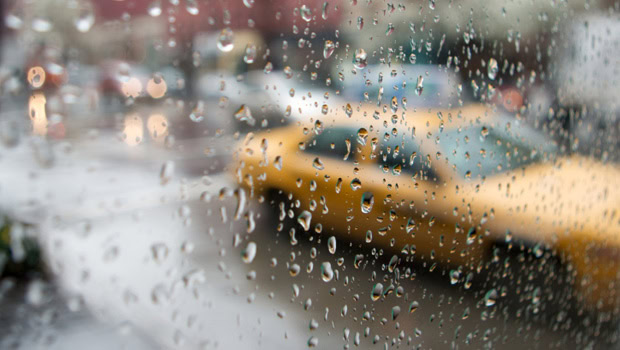 I was diagnosed Type 1 two months before Sandy struck the Big Apple.
I had just moved back to New York City after 3 arduous years of graduate school in Vancouver, and I was determined not to let a serious chronic disease rain on my parade. I had a master's in architecture, a job offer, and a new apartment in Soho. As long as I laid off the bagels, remembered my shots and carried a little juice box with me everywhere I went, I would do just fine.
Then on Sunday October 28, 2012, New York City officials ordered the evacuation of what they called "Zone A", the area of the city that faced the highest risk of flooding.  A serious storm was on its way, scheduled to hit the city Monday evening.
My building wasn't in Zone A, but pretty damn close. We were strongly encouraged to find refuge uptown or in the other boroughs until the storm passed and life in downtown Manhattan could resume to its hectic normality. I packed a small bag with a change of clothes and a few extra needles and test strips, and went up to my friend's apartment on the Upper East Side. It almost felt like a slumber party.
Monday evening, the storm hit the city like an unexpected slap in the face, leaving it stunned and vulnerable. Zone A was flooded, as were zones B and C. The subway was useless. Waves came crashing onto sidewalks, cars were floating down the East Village, a building façade fell in Chelsea, and a transformer downtown exploded, sending hundreds of street blocks into complete darkness.
Tuesday came, and then Wednesday. Manhattan was still cut in half, its southern part looking like the set of I Am Legend. On Wednesday evening, the generator in my building near Zone A failed, and I realized I was about to run out of insulin. I would have to go to my apartment the next day and grab a new pen. My apartment was on the 23rd floor.
I walked some 50 blocks to my building and climbed more stairs than I do in a week, grateful that I still had enough insulin in my system to make the trek.  I grabbed my pen and turned on my heel immediately for the long walk home. As I walked back those same 50 blocks in a dark and deserted city without a hint of cell phone service, I knew I was experiencing a painful object lesson. Being T1 meant that I could no longer play things by ear anymore.  I've learned to be prepared for the worst-case scenario, like the hundred-year storm, since sometimes the hundred-year storm is now.
The author of this post wished to have her name withheld out of concern of workforce discrimination. Her identity and Type 1 status has been confirmed by the editor.
Thanks for reading this Insulin Nation article. Want more Type 1 news? Subscribe here.
Have Type 2 diabetes or know someone who does? Try Type 2 Nation, our sister publication.