Living
7 Different Ways to Smash Diabetes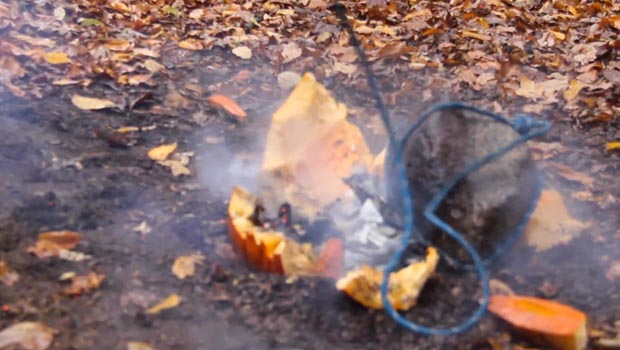 At the tail end of October, Glu and T1D Exchange launched the "Smash Diabetes" campaign to raise awareness of the everyday frustration of living with Type 1 and funds for diabetes research. The campaign encourages those affected by Type 1 to smash leftover Halloween pumpkins in creative ways.
Insulin Nation has picked our 7 favorite videos (so far) of people participating in the campaign:
Batter up
The Glu staff take a swing at some pumpkins on the baseball diamond:
Freefall
A pair of T1D siblings fling pumpkins out of their second story window:
My dog ate my homework
While this isn't active smashing, per se, there is something so satisfying about listening to the crunching sound a black dog makes while devouring a pumpkin:
Cinder block joy
Krystin Siler goes into a hardware store to buy a cinder block, and then smashes pumpkins in slow motion with the aid of said cinder block:
Canned enthusiasm
Bennet Dunlap of StripSafely takes a different spin on the challenge by smashing both a can and a cup of pumpkin puree with a sledgehammer and a golf club, respectively:
Tykes with sledgehammers
Watch as small children gleefully smash pumpkins with tiny implements of destruction, and then jump on the remains for good measure:
Physics at work
Points for creativity to the makers of this video for constructing a pulley system to bring a rock down on a flaming pumpkin:
It remains to be seen if the "Smash Diabetes" campaign will catch on as a fundraising tool for diabetes research like the "Ice Bucket Challenge" did for ALS research. Recently, T1D Exchange co-founder Dana Ball fretted in The Chronicle of Philanthropy that he wished the "Smash Diabetes" campaign had been launched before the "Ice Bucket Challenge" became so popular. Mr. Ball said that he would consider the campaign a success if it raised $500,000.
To learn more about the campaign, go to http://smashdiabetes.org.
Thanks for reading this Insulin Nation article. Want more Type 1 news? Subscribe here.
Have Type 2 diabetes or know someone who does? Try Type 2 Nation, our sister publication.